Controlled explosion carried out near Olympic cycling course in Rio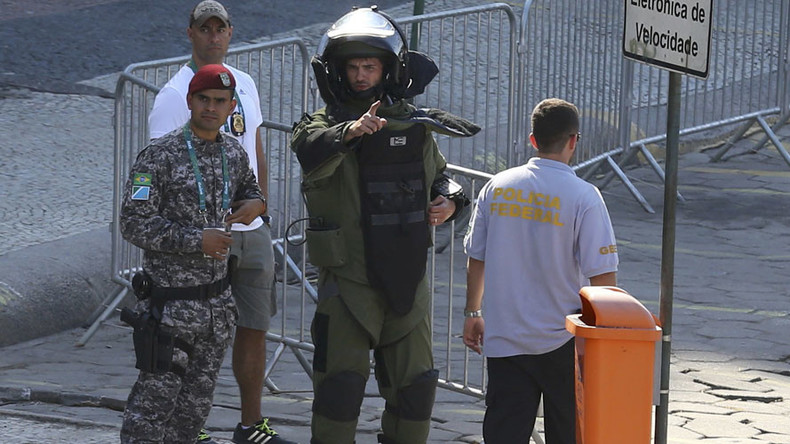 A bomb squad has carried out a controlled detonation near the finish line of the men's Olympic cycling road race course in Rio de Janeiro.
A public security official confirmed that the controlled explosion was carried out on an unattended backpack near the end of the race route, Reuters reported.
One security source told Reuters that officials were particularly concerned about the unattended bag as it had been located near the Russian hospitality site for the Games.
The official said that the bag likely belonged to a homeless man, but protocol requires any unattended objects be destroyed.
There were no signs of panic or injuries among those attending the cycling road race event, one witness told Reuters.
Security officers have carried out controlled explosions on several unattended bags in Rio in recent days.
The 237 kilometer (147 mile) cycle race encompasses a grueling route up the coast of the Brazilian beach side city from the Pontal peninsula to Fort Copacabana.

Thousands of spectators lined the racetrack to watch the 144 cyclists compete in the final, including Team GB's Chris Froome, Portugal's Rui Costa, and Spaniard Alejandro Valverde.

Spectators on the ground reported a large blast during the race, while TV viewers took to social media after hearing an explosion during coverage of the Games.
The race has not been suspended or delayed by the security incident.
Brazil has deployed around 85,000 police and military for duty during the Olympic period: roughly twice the number at the 2012 London Olympics.