Air Algerie flight lands safely in Algiers airport after disappearing off radar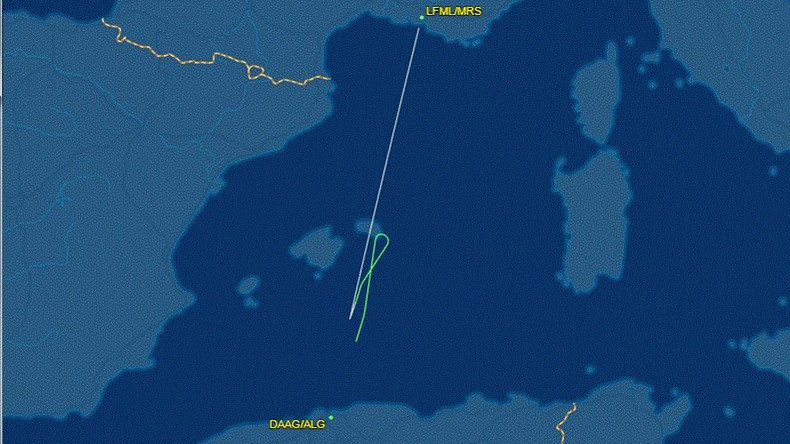 Air Algerie flight AH1020 traveling from Algiers to Marseille returned to Algiers due to a technical problem and landed safely, local media reports. Earlier the plane declared an emergency and subsequently disappeared from radars, prompting panic online.
"Flight AH1020 is currently not tracked by Flightradar24. It's either out of coverage or has already landed," Flightradar24, an internet-based service that shows real-time aircraft flight information said.
Information about the flight disappearing was also reported by several other tracking websites. The plane was not located by the Planefinder.net website.
"The flight you're trying to view has landed or is out of range of our tracking network," it said.
Also the Flightaware.com website reported that the status of the flight was unknown.
It's been reported the plane is a Boeing 737-600.
Later Flightradar24 wrote on the social media platform Twitter that they believe the aircraft is not missing and that the problem was a technical issue.
"After flying for half an hour, the pilot announced a technical incident and turned around," the CEO of Air Algerie said, as cited by the Algerie 1 news website.
He added that the nature of the failure "is still unknown for the moment."
According to the Algerian television channel Ennahar TV, all the passengers are safe and another aircraft will transfer from to Marseille as soon as possible.
A source from Air Algerie also told RIA Novosti that the aircraft returned to Algiers due to technical glitch and landed safely.
"The plane disappeared half an hour after taking off when it was some 7,000 meters above the Mediterranean, but half an hour ago it returned to Algerian International Airport," the source told RIA Novosti.
The source added that the crew decided to turn back "due to a technical failure" and then informed air traffic controllers at Algiers Airport.