'Bureaucratic mess' sees Belgian jihadist freed after 4 months of 15yr sentence
Published time: 6 Aug, 2016 12:57
Edited time: 9 Aug, 2016 06:13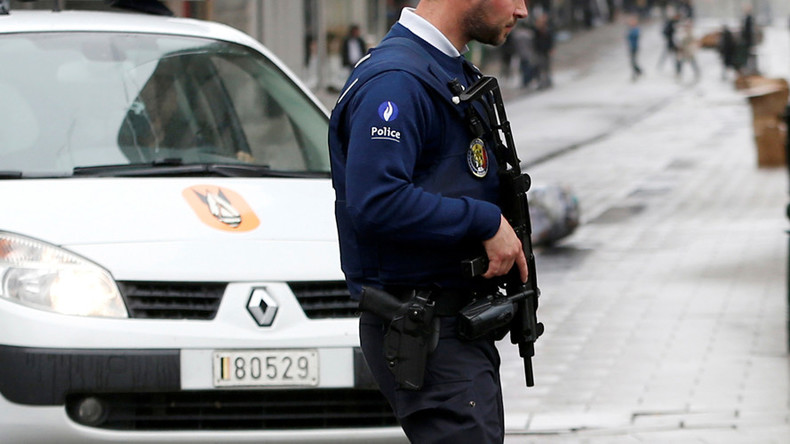 Fatima Aberkan, dubbed the 'Belgian muse of ISIS', who was jailed to 15 years on terrorism charges, has been released due to a bureaucratic mess, while her only restrictions are she is not allowed to visit the Molenbeek district or view jihadi websites.
Aberkan, 55, also known within the Belgian media as the "Mother of jihad", was sentenced to 15 years in prison on terrorism charges in April.
The court proved that she had been in contact with Nizar Trabelsi, a Tunisian jihadist, who was convicted on charges of being associated with Al-Qaeda and plotting attacks on US targets, including the Kleine Brogel Air Base in Belgium.
She was also accused of having contacts with Malika El Aroud, a Belgian jihadist who was convicted in 2010 on terrorism charges, the court added.
The prosecutors also linked Aberkan with jihadi recruiter Khalid Zerkani, who is nicknamed 'Santa Claus of jihad'. Zerkani was charged with recruiting young Muslims back in 2015 and is now serving 12 years in jail.
However, Aberkan, only served only four months of her 15-year-sentence, the Belgian Dernier Heure newspaper discovered.
Her lawyer, Cedric Moisse filed an appeal, saying the Court of Cassation, Belgium's highest court, failed to come up with an appeal date, despite having five months to do so. Moisse insisted that the Court of Cassation exceeded "the reasonable time" of the court appeal, the publication added.
As a result Belgian Appeal's Court released the convicted jihadist. There are a few rules she will have to abide by in order to keep her freedom. She is not allowed to visit the Brussels neighborhood of Molenbeek, which has been seen as a breeding ground for jihadists.
She has to submit her Belgian and Moroccan passports to the Belgian authorities, make regular visits to police and is under curfew from 22:00 to 06:00.

Aberkan also has to undergo psychological treatment in a specialized center for de-radicalization and is not allowed to visit websites advocating jihad and terrorism.
The woman took her two teenage daughters to Syria in 2013, according to the Belgian media. Two of her sons reportedly joined terrorist groups and have been living in Syria for some time.
"Fatima Aberkan has jihad under the skin," the prosecutor in the case said back in February. "She has sacrificed much for the cause, including one of her sons. For many years, she's contaminated her entourage with her foul and harmful ideas."