Bomb scare brings chaos to Copacabana amid Rio Olympics opening ceremony (PHOTOS)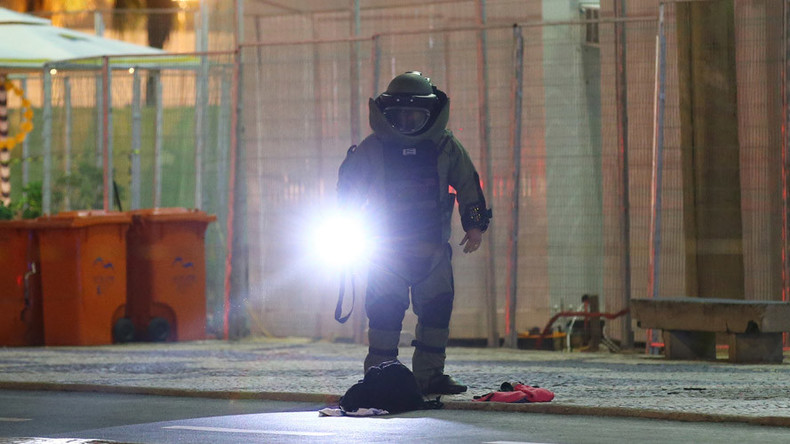 A suspicious bag left near the Beach Volleyball Arena in Copacabana has forced the partial evacuation of the area. Authorities deployed explosives experts and a robotic bomb detection unit to assess the threat, which was deemed a false alarm.
LIVE UPDATES: Rio 2016 Olympic Games
Armed Brazilian police and military sealed off the area in front of Copacabana beach at around 8:40pm local time (11:40pm GMT) after reports of a suspicious bag emerged.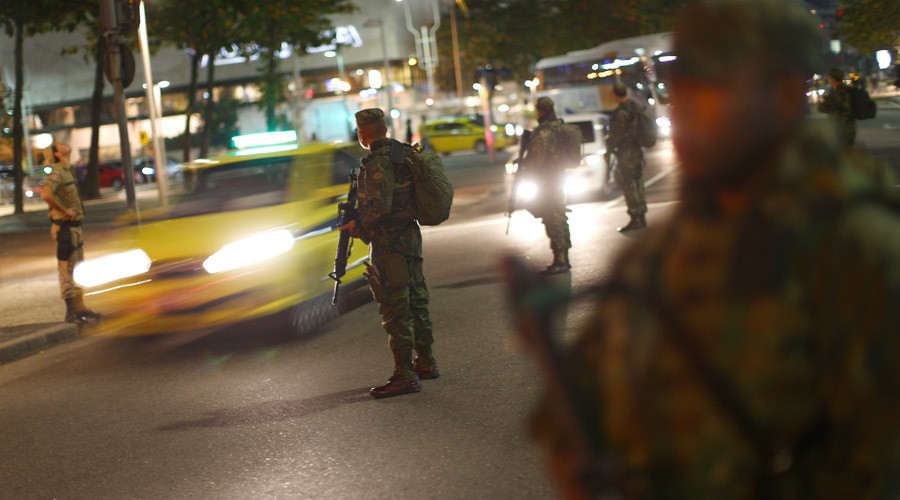 A bomb disposal unit which arrived at the scene some 10 minutes later initially deployed a robotic unit to inspect what appeared to be a black backpack.
After that the bag was inspected by an bomb disposal officer, before an all-clear was given about half an hour later.