'Birthday cake candles to blame': 13 youths die in devastating bar fire in Rouen, France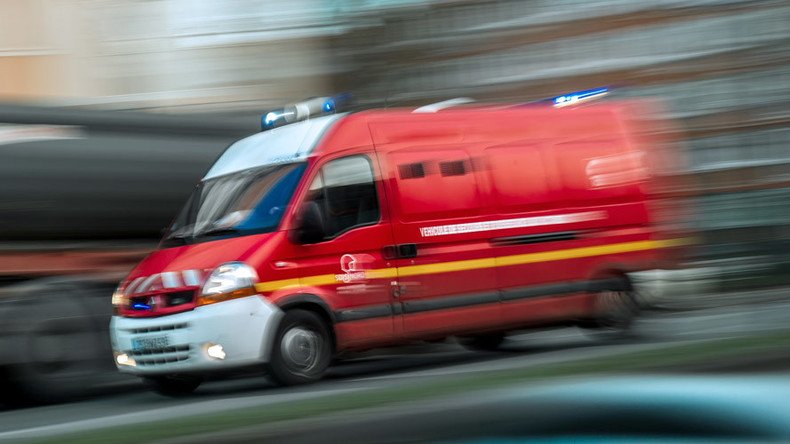 At least 13 people have died and six people were injured after a "totally accidental" fire ravaged and destroyed a bar in Rouen, the capital of Normandy, French officials said. Most of the victims were young people attending a birthday party.
The fire started after midnight at a bar where young people had been gathering to celebrate a private birthday party in the northern city of Rouen, the Paris-Normandie newspaper reports. Firefighters responded to the emergency, and have declared 13 people dead so far.
Mayor of Rouen, Yvon Robert, who arrived at the scene as soon as he heard of the fire called the tragedy "the greatest catastrophe".
The fire was "totally accidental," Robert told Europe 1 radio, adding that the blaze was very "brief."
The birthday party was "a moment of joy for those involved that ... ended tragically," he said.
French Interior Minister Bernard Cazeneuve confirmed the initial count of 13 dead and six injured, saying that more than 50 firefighters were battling the blaze in the center of the city, AP reported.
"Judicial inquiry is underway to determine the cause of the fire," Cazeneuve added.
A birthday cake with candles and sparklers fell to the floor, which set the carpet ablaze, Reuters reported, citing police.
"There was no explosion, candles used for a birthday party, ignited the ceiling made of polystyrene, releasing gas that poisoned the victims," police said as cited by Paris-Normandie.
Police and fire emergency units were called in at 12:50am local time when the blaze broke out in the basement of the Cuba Libre bar.
It took firefighters some 30 minutes to bring the flames under control. First responders managed to pull out six injured people, all aged 18 to 25. By 3:00am, the fire and rescue operation was complete.
Firefighters discovered thirteen bodies inside. The bodies of the victims were transported to the University Hospital of Rouen, where a psychological team gathered to helpfamilies deal with the crisis.
Eleven witnesses were taken to Rouen Police Hall to be interviewed to determine further details about the incident.
Local deputy prosecutor, Lawrence Labadie, emphasized that there had been no explosion that triggered the fire. Local residents who reported an explosion heard glass shattering as a result of the heat caused by the fire.
The publication also said that investigators are trying to determine why the basement ceiling was so quick to combust. Insulation material used to soundproof the room could have been a problem.
You can share this story on social media: