Egypt says kills leader of ISIS Sinai branch suspected of downing Russian plane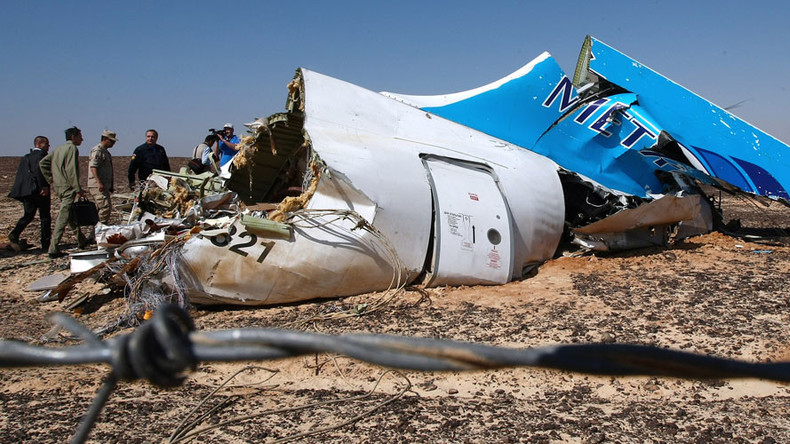 The Egyptian military has claimed that it killed the leader of the Sinai branch of Islamic State, suspected of downing a Russian passenger jet over Sinai in October last year.
Abu Duaa al-Ansari, the leader of the ISIS Sinai Peninsula terror group, was killed in northern Sinai, south of the coastal city of el-Arish, Egyptian officials said on Thursday.
A Facebook post on the page of Egyptian military's spokesperson claimed that "accurate intelligence" allowed security forces to kill the jihadist.
Fox News cited intelligence sources confirming the killing of al-Ansari in a targeted airstrike.
The outlet reported the man had actively been involved in organizing attacks against the UN personnel on Sinai Peninsula.
The Egyptian military added that 45 members of the group were also eliminated during the operation.
The Egyptian branch of Islamic State (IS, formerly ISIS/ISIL) is suspected by the CIA of planting a bomb on the Russian Metrojet passenger plane that crashed on October 31, 2015, killing all 224 people on board.
The Metrojet Airbus A321 was en route from the Egyptian resort of Sharm el-Sheikh to St. Petersburg when an explosion destroyed the plane in the air.The chief of the Russian intelligence services later confirmed it was a terrorist act.
The IS Sinai branch, formerly known as Ansar Beit al-Maqdis, launched numerous deadly attacks targeting both civilians and security personnel on Sinai.
Among the most known is the assault in March this year when gunmen, carrying an IS flag opened fire at tourists in Red Sea resort of Hurghada, injuring at least two.
In January 2015, Sinai Province launched a full-scale assault on army and police positions on the peninsula using car bombs and mortars. The outbreak of violence saw some 26 law security personnel killed and over forty injured.
In November 2015 the militants attacked a hotel in the northern Sinai, leaving seven people dead.
The vicious attacks by the jihadists led to an ongoing military operation against them launched by Egyptian military in September 2015.