Israel legalizes imprisonment of 'child terrorists' as young as 12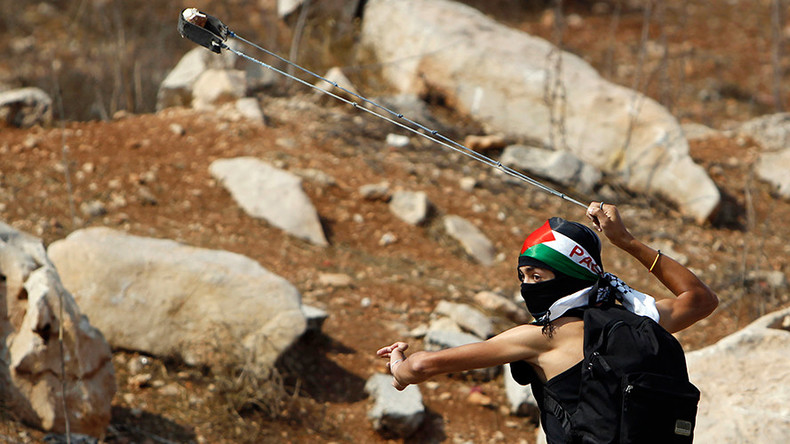 Israeli lawmakers have legalized the imprisonment of Palestinian minors as young as 12 in case they are accused of grave crimes such as acts of terrorism against the state of Israel. The so-called Youth Bill has already faced criticism at home and abroad.
In a ruling which saw 32 voting in favor, 16 against, and one abstention vote, the Youth Bill, which will "allow the authorities to imprison a minor convicted of serious crimes such as murder, attempted murder or manslaughter even if he or she is under the age of 14, passed its second and third readings," the Knesset said in a statement.
Violence between Palestinian youths and the Israeli police, soldiers, as well as civilians has skyrocketed in the last 10 months. Ongoing scuffles that erupted last October, have since resulted in the deaths of at least 34 Israelis, two Americans, an Eritrean and a Sudanese.
Overall, according to the Israeli mission to the UN, Palestinians youths were responsible for 47 "acts of terrorism" committed in the same timeframe, using a knife, gun or car-ramming tactics. In response, Israel intensified its security and retaliatory methods, killing some 219 Palestinians.
In approving the new bill proposed by the Likud party, Israeli lawmakers justified imprisoning of minors as a measure of protecting Israel from attacks.
The "seriousness that we attach to terror and acts of terror that cause bodily injury and property damage, and the fact that these acts of terror are being carried out by minors, demands a more aggressive approach including toward minors who are convicted," the Youth Bill reads.
The new law allows courts to "set discussions regarding the imprisoned juvenile" while the minor is held at a "close facility." The courts will also be permitted to postpone the convicted minor's transfer date from a "closed facility" to a prison. At the same time, judges will be allowed to shorten the convicted minor's prison sentence or cancel it all together.
Father of the Youth Bill, MP Anat Berko, said that the new law was "borne of necessity," as for those who are "murdered with a knife in the heart it does not matter if the child is 12 or 15."
"We have been experiencing a wave of terror for quite some time," Berko said. "A society is allowed to protect itself."
The new legislation has already been criticized at home.
"Rather than sending them to prison, Israel would be better off sending them to school where they could grow up in dignity and freedom, not under occupation," said Israeli human rights group, B'Tselem. "Imprisoning such young minors denies them the chance of a better future."
Just before the bill's approval, the Israeli treatment of Palestinian minors was criticized during a Security Council session, which urged Israel to fulfill its obligations under international humanitarian law.
Israel "denies Palestinian children their status as minors, and subjects them to cruel, inhuman and degrading treatment," said Venezuela's Ambassador to the United Nations Rafael Ramirez, as he accused Israel of "double standards."
"We note with shame that while some countries call for accountability for violations against children in armed conflicts, when it comes to violations committed against Palestinian children by Israel, they remain silent," Ramirez added.
Iran's envoy at the same time urged the international community to "bring an end to Israeli impunity" when it comes to "restricting the rights of Palestinian children."