Prepare for possible 'war on water' over South China Sea tensions, Beijing tells citizens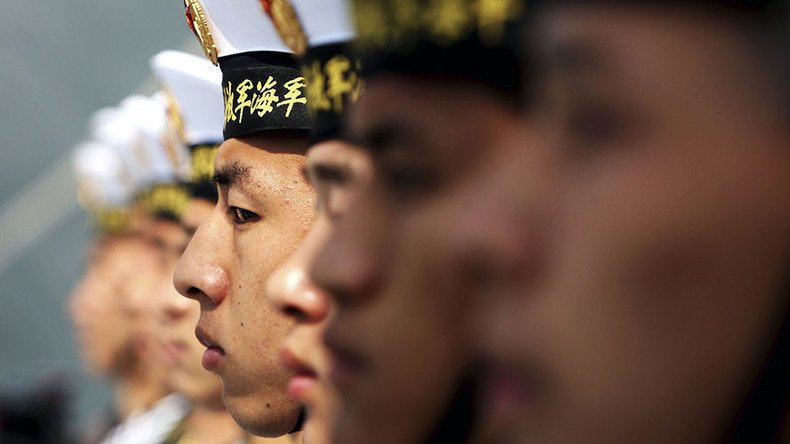 The Chinese defense minister has warned the tense situation in the South China Sea poses the threat of a direct confrontation and has called on the military, police and general population to be ready to defend the country's territorial integrity.
Chang Wanquan made the statement while inspecting military installations in China's eastern coastal Zhejiang Province, state news agency Xinhua reported, without giving the timing of the comments.
The seriousness of the national security situation should be recognized, particularly when it comes to threats posed at sea, Chang said.
The Chinese military, law enforcement and citizens must be ready for mobilization in the event of a "people's war at sea," he added.
The general public should be educated about national defense issues because national sovereignty and territorial integrity are at risk, according to the minister.
Chang's statement comes amid unprecedented tensions over the disputed islands in the South China Sea, where Beijing has been building airstrips and military installations on reclaimed reefs and islands in waters also claimed by a number of other Asian states.
The US Navy has dispatched warships and military planes to the immediate proximity of the disputed islands, claiming it has done so to ensure the principles of freedom of navigation in international waters. Washington has been also involved in a number of military drills in the region.
Beijing has slammed the naval and aerial displays by the US as provocations, and reinforced installation on the islands with anti-ship missile and air-defense complexes.
China's 2.3 million-strong People's Liberation Army (PLA) is "fully confident and capable of addressing various security threats and provocations," Chang said last weekend while addressing a summit dedicated to the 89th anniversary of the PLA's founding.
On Tuesday, China's Supreme Court issued a regulation reaffirming the jurisdiction of national courts over the country's territory, including the 200-nautical-mile exclusive economic zone (EEZ). It warned citizens and foreigners alike of criminal liability for violations such as illegal fishing or killing endangered wildlife in the zone.
"People's courts will actively exercise jurisdiction over China's territorial waters, support administrative departments to legally perform maritime management duties, equally protect the legal rights of Chinese and foreign parties involved and safeguard Chinese territorial sovereignty and maritime interests," the regulation stated.
Any fishing boats refusing to leave Chinese waters or caught fishing illegally there more than once in a year are subject to a fine, while the crew could be given a prison term of up to one year.
Foreigners who feel their rights have been violated by the Chinese authorities are free to deliver their claims to Chinese courts, the ruling said.
You can share this story on social media: