NATO's Polar Roar: 5 US bombers 'intercepted' in large-scale exercise over Baltic Sea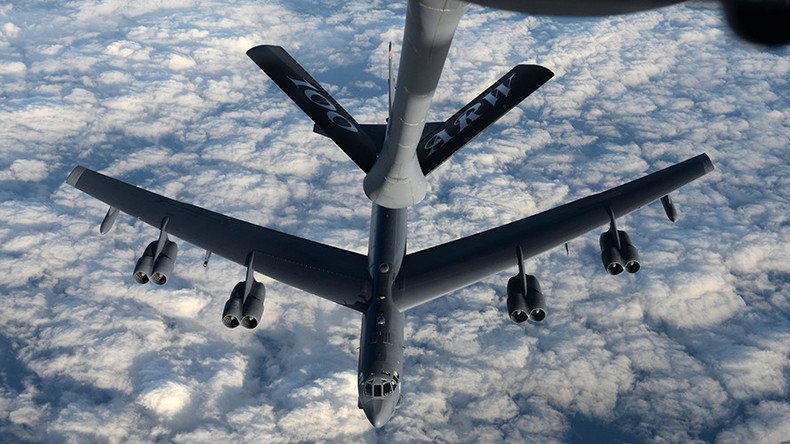 Three B-52 strategic bombers and two B-2 stealth bombers flew together from the US to the North and Baltic Seas, before being "intercepted" by other NATO aircraft in an ambitious aerial exercise.
"Exercises like POLAR ROAR enhance cooperation and reinforce NATO's credible and visible posture in preserving a safe and secure environment," said General Kevin Huyck, Deputy Chief of Staff for Operations at the NATO Allied Air Command (AIRCOM) in a statement.
READ MORE: Russia ready for constructive partnership with NATO, invites military experts for talks - MoD
The bombers lifted off from different bases in Missouri, North Dakota and Louisiana, before meeting up over the Atlantic, and undertaking an uninterrupted flight over Europe, where they refueled mid-air, a key component of the exercise.
Once there, they were treated like intruders by local NATO jets, as part of the alliance's air policing training.
"NATO's Air Policing mission preserves and safeguards the integrity of Alliance airspace. Scrambles are launched within minutes in response to aircraft not following international flight regulations or approaching NATO member countries' airspace," explained a statement from NATO.
"Allied and Partner jets scrambled to train intercept procedures at designated points in the exercise, and the NATO Airborne Early Warning & Control Force aircraft ensured command and control during operations."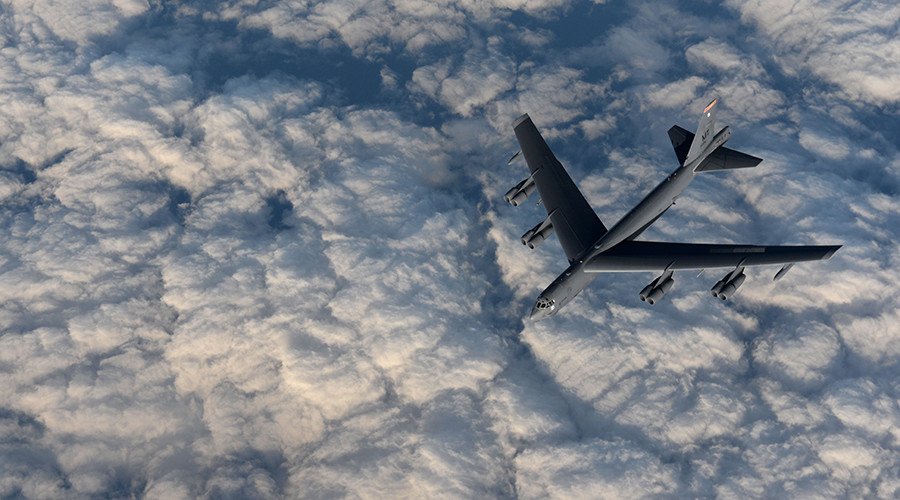 The "unique" exercise was a success, according to the release.
"Our Air Policing assets in Northern Europe and throughout the region embraced the unique training event," said Huyck.
This is not the first time such an exercise has been conducted, with a mission, Polar Growl, being conducted last year.
Although training key skills – refueling and intercepts – the incidents are considered by military watchers to be a direct response to Russian activities. NATO states have repeatedly accused Russian bombers and other aircraft of challenging their airspaces and even buzzing – coming close to – its own ships and planes.
READ MORE: Guided missile destroyer USS Ross enters Black Sea to 'strengthen regional security'
The route chosen for the drill is not incidental. After leaving the Baltic, the planes will fly over the North Pole, an area of increasingly substantial territorial claims, to which Russia is dedicating unprecedented military resources.
The mission will end at the Joint Pacific Alaska Range Complex (JPARC) where the planes will conduct a bombardment exercising dropping dummy bombs.
You can share this story on social media: