Ugandan lesbian given last-minute reprieve, temporarily avoids deportation from Denmark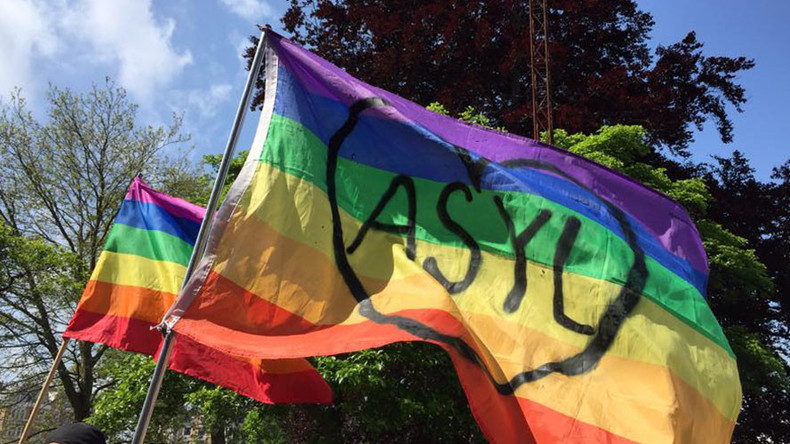 A lesbian Ugandan asylum seeker was lucky to get an 11th-hour reprieve from Danish authorities a day before she was about to be sent back to the LGBT-unfriendly central African country. Denmark said her case will be reviewed one more time.
The case will be re-examined by Danish Refugee Appeals Board (Flygtningenævnet), the woman's lawyer Jytte Lindgaard said, adding that the process would take up to three months.
"…I can say generally that the risk that something happens to her is much too great," she told Denmark's Ritzau news agency. "She has among other things given lectures on what it is like to be a lesbian asylum seeker."
The Danish LGBT Asylum community, which promotes offering refuge to anyone escaping persecution based on sexuality, hailed the decision of the authorities to review the case.
"We are very relieved!" the organization posted on Facebook on Saturday. "But we can't relax completely. First, we must now work to ensure that she actually does receive asylum when her case is re-examined, and secondly there are still two rejected people in Ellebæk jail awaiting deportation."
Some 20 members of LGBT Asylum staged a demonstration in Copenhagen Airport to support the woman, but were dispersed after authorities announced their decision on her case.
The 'Ugandan-lesbian-deportation' topic has been hitting Denmark's headliners since July this year. Then news emerged that three lesbians were to be deported from Denmark back to Uganda after their asylum requests were denied. Authorities pointed to inconsistencies in the refugees' stories, while gay rights groups said that their sexuality alone should qualify them for asylum.
They were about to be deported August 2. Apparently the woman whose case is to be reviewed by Danish authorities is one of those three. The fate of the remaining two lesbians is yet unknown.
LGBT Asylum repeatedly accused Danish authorities of violating human rights.
"Homosexuals risk persecution from other civilians, their families and clan members, as well as blackmail and assault. Homosexuals cannot expect police protection if they are attacked, threatened or killed," according to spokeswoman Hanne Gyberg.
Uganda is definitely not considered an LGBT-friendly country, with homosexuality illegal, and harshly dealt with. In 2014, local authorities approved the controversial act, saying that homosexuals should be imprisoned for life, if the person is caught in the act more than once. However, later a court ruled that the bill had been passed illegally and annulled the legislation.
The situation with LGBT rights in Africa is particularly difficult. According to the International Gay and Lesbian Association's assessment in 2008, a total of 38 African countries had laws under which homosexuality was illegal.