Police steps up security at Amsterdam airport after threat - authorities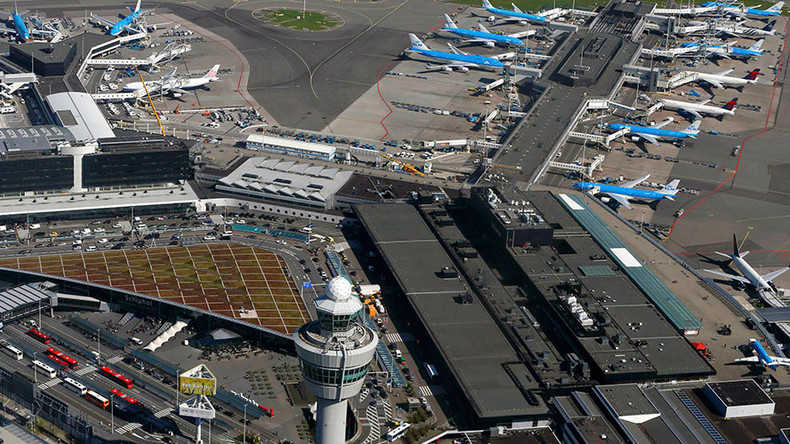 Armed police are conducting extra-security checks at Schiphol airport in Amsterdam after the authorities received reports of a possible threat. Officers searched every car entering the hub while adding it is likely that flights will be delayed.
There is a strong police presence in and around Schiphol, the fifth busiest airport in Europe in terms of passenger volume, the Dutch media reported, citing the local authorities.
The city's mayor, the National Coordinator for Counterterrorism and Security and as Royal Military Constabulary, reportedly introduced the security measures.
"Like the rest of the Netherlands there is extra vigilance at Schiphol. This also applies to other European airports. Additional measures are needed in some cases," a spokesman for the Royal Military Police told Amstel Television 5.
It's not yet clear what kind of threat the authorities received and what exactly the police are searching for.
The Algemeen Dagblad newspaper said that passengers have been also subjected to additional checks.
Photos on social media showed long lines of passengers standing in and near the airport. A number of armed police officers could also be seen checking vehicles.
You can share this story on social media: