Reports of armed woman in job agency trigger special forces operation in Cologne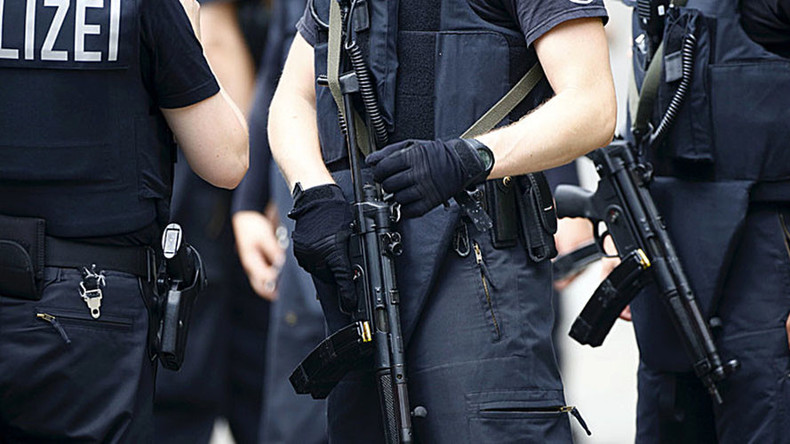 Police in the German city of Cologne launched a special operation at an employment center in the city's southwest following reports of an armed person threatening staff there.
Police investigated reports that a woman was threatening people with a gun at the job agency. Employees were ordered to stay inside their offices, police told Rundschau-online.
According to the latest statement by law enforcement on Twitter, "nothing suspicious" was found at the site.
The search has now concluded.
Citing police, Rundschau-online said that authorities received the tip-off from a local employee.
"We barricaded the door immediately and sat in the room quietly with our customers. From there we heard sirens of police, who surrounded the building," an eyewitnesses told the Express newspaper.

"We did not dare to look out of the door," the eyewitness went on to say.
At the time of what appeared to be a false alarm, law enforcement officers were already inside the building, as they had an arrest warrant for a separate male.
The man was on the wanted list for threatening fellow residents at an asylum center on Wednesday.
#polizei#köln Durchsuchung des Jobcenters beendet, keine verdächtigen Feststellungen im Gebäude. Mehr Infos in der späteren Pressemeldung.

— Polizei NRW K (@PolizeiKoeln) July 28, 2016
According to Kolner Stadt-Anzeiger, police were aware that the man in question, reportedly a Syrian national, had an appointment at the employment center and were waiting for him there. The outlet says the male "acted aggressively towards police."
Meanwhile, Express also reports that the alleged Syrian national was part of a group of five foreign job seekers, who apparently also acted in a threatening manner towards job center staff. The four others were briefly detained but then set free.
Germany has witnessed five attacks in the past 12 days, mainly in the south of the country. Islamic State (IS, formerly ISIS/ISIL) claimed responsibility for two of the assaults. Police are currently investigating potential links the other perpetrators might have had to the terrorist group.