Mosque burnt in southern France, arson inquiry opened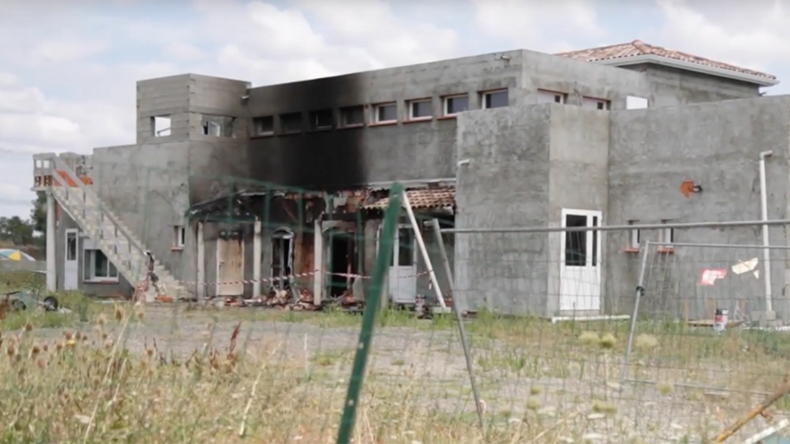 Police opened an "arson inquiry" after firefighters were dispatched to battle a blaze at the mosque under construction in Muret, a suburb of the French town of Tolouse. No injuries were reported.
Forensic experts were also called to the scene. The final cause of the incident has yet to be established, as the investigation continues, French news magazine L'OBS reports.
The fire broke out "in the early hours of Wednesday" the French outlet adds. Officials say no one was harmed in the incident.
The building itself sustained "only minor damage," Europe1 reported.
This is already the second time the same mosque was set ablaze. In 2012 the building caught fire, with arson suspected as well.
France is currently on high alert after two terrorists took hostages and killed a priest with a knife inside a church in the suburb of the French town of Rouen on July 26.
The country is still reeling from an attack that took place in Nice earlier in July, when an alleged Islamic State supporter plowed a truck through a festive crowd celebrating Bastille Day and then opened fire on the gathering. Eighty-four people died and over three hundred were injured in that terrorist act.
READ MORE: 'Nothing is being done': French outraged after police missed attackers that killed priest

Mosques in France have been in the crosshairs of numerous attacks following a deadly assault on the Charlie Hebdo satirical magazine in Paris in January of 2015, which was carried out by two brothers claiming to be affiliated with Al-Qaeda. More assaults on sites of Muslim worship in France came after the November 13 terror attacks in Paris that left 130 people dead. Islamic State claimed responsibility for the November massacre as well.