Blasts & fire at arms factory in Azerbaijan, 2 killed, 24 injured (VIDEO)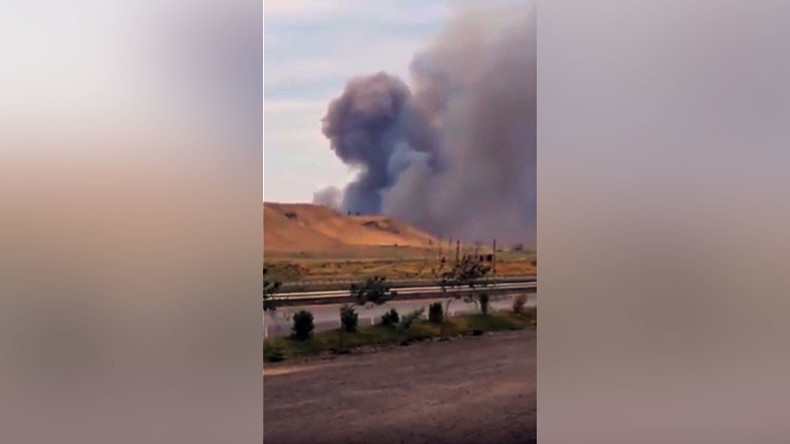 An explosion has hit an arms factory belonging to Azerbaijan's Department of Defense, which was followed by a huge fire. Numerous injuries have been reported, and two people were left dead.
"Two people died following an explosion at the arms factory in Shrivan," the Defense Department said in a statement, adding that both victims had worked at the factory.
Azerbaijan's president, Ilham Aliyev, issued an order on Tuesday to set up a state commission to look into the cause of the explosion and an investigation into the fire at the factory has been launched as well, the prosecutor's office reported.
Twenty-four people have been taken to hospital following the incident, according to hospital officials.
Both the country's health and defense ministries have said that no one was killed.
An earlier report from the Azerbaijan Press Agency (APA) stated that a local woman had died of severe burns.
After an initial explosion, blasts continued to rock the factory, eyewitnesses said, according to RIA. The blaze engulfed a large area of the factory grounds.
Residents have been evacuated from the surrounding area, according to local media.
The blast took place in the city of Shirvan, in central Azerbaijan. The factory is mainly tasked with ammunition production, Interfax reported.
A criminal investigation has been launched into the incident, APA reported.
The fire was initially caused by sparks ignited through the scrapping of old weapons, the Defense Ministry said. Earlier reports suggested it was triggered by a short circuit.
You can share this story on social media: