Facebook admits it blocked links to DNC email leaks after censorship accusations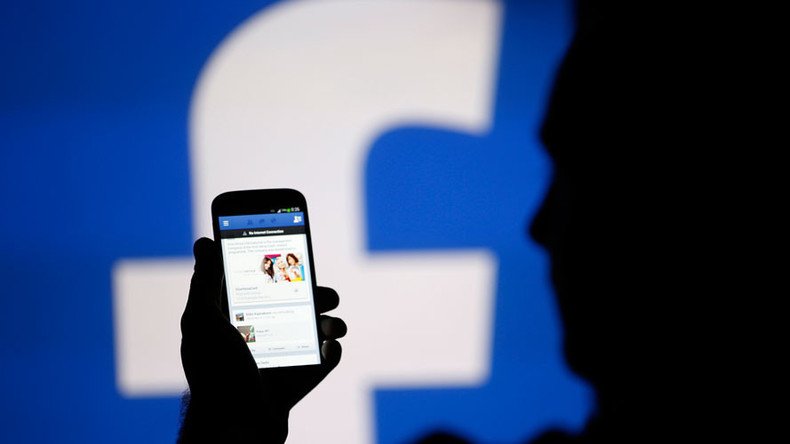 Facebook has confirmed without reason that it temporarily blocked links to the WikiLeaks files of leaked internal Democratic National Committee (DNC) emails. The social media giant came under fire from followers, with WikiLeaks accusing it of "censorship."
A number of people encountered problems when they tried to post links to the WikiLeaks files - which exposed the DNC's bias against Bernie Sanders - on Facebook on Saturday. Error messages said the links had been "detected to be unsafe" by Facebook's security system, and asked users "to remove links to continue."
After Twitter user @SwiftOnSecurity tweeted that "Facebook has an automated system for detecting spam/malicious links, that sometimes have false positives," Facebook Chief Security Officer Alex Stamos replied by saying "it's been fixed."
In a statement to Gizmodo, the company's representative said: "Like other services, our anti-spam systems briefly flagged links to these documents as unsafe," adding that Facebook "quickly corrected this error on Saturday evening."
Facebook sparked an uproar earlier this month, when it removed a live video showing the aftermath of the fatal shooting of African-American man Philando Castile, who was killed by a Minnesota police officer. The company later said the footage was removed due to a "technical glitch."
In early July, Facebook also admitted to removing a meme featuring former Stanford University student Brock Turner, who received a six-month jail term for sexually assaulting an unconscious young woman last January. A Facebook spokesperson told Gizmodo that it was removed "in error," adding that the company's team "processes millions of reports each week, and we sometimes get things wrong."
READ MORE: Dislike: Facebook wrongly removes post questioning partial coverage of Paris attacks
Last year, Facebook removed a post from a British student which criticized the world for not responding to recent terror attacks in Lebanon and Africa with the same overwhelming support that Paris received following the deadly November attacks. The tech giant republished it, citing human error, after being approached by RT.
You can share this story on social media: