Gunman fatally shoots doctor at Berlin clinic, not terrorist related – police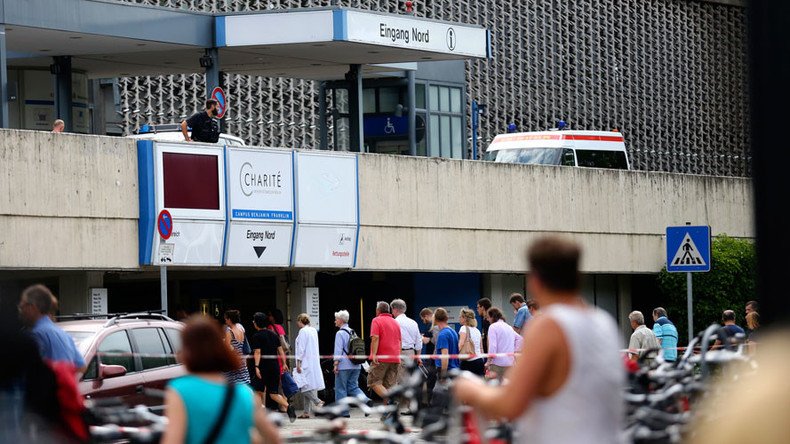 A doctor has been killed after being shot by a gunman who subsequently killed himself at a university clinic in Berlin. Police say the situation in the southwest of the capital is now under control and is not related to terrorism.
The incident happened at the Benjamin Franklin Clinic, located in the Steglitz district, at around 11:00 GMT.
It emerged that the doctor was shot by the gunman, who later turned the gun on himself. Police said the physician was critically injured and was rushed to hospital where he was kept in intensive care. However, he succumbed to his injuries less than two hours after being shot.
Police have released a statement saying the situation is under control and the area has been sealed, adding that there is no danger at present. The law enforcement body also said it does not believe that terrorism was the reason behind the attack.
Police have also confirmed that no one else was injured in the attack and it is believed that the gunman acted alone.
The building was evacuated and secured soon after the shooting was reported.
Formed following the merger of the Free University Berlin and Humboldt University, the Benjamin Franklin Clinic is part of one of Europe's largest hospitals. There are four locations across Berlin.
This is the fifth attack to have rocked Germany since July 18. The four attacks, three of which were committed by migrants, left 10 people dead and injured 34.
You can share this story on social media: