'I don't want to use 4-letter words': Russian FM slams reporter over DNC leak claims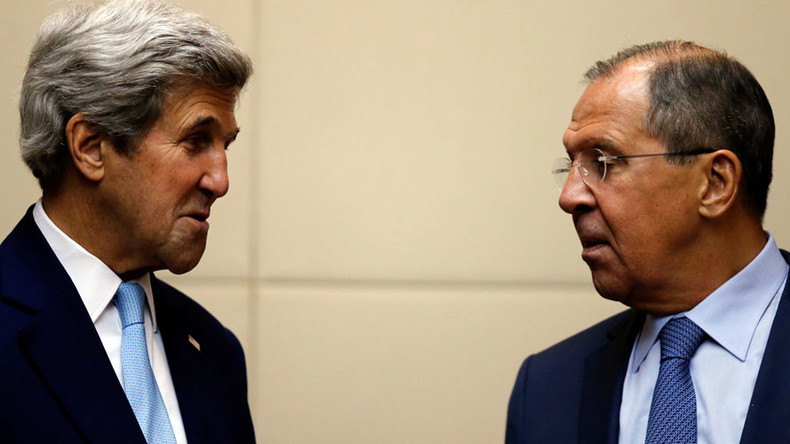 Russian Foreign Minister Sergey Lavrov has blasted a reporter over her question on allegations that Russia was behind the DNC email leaks. Lavrov had a concise reply, stating: "I don't want to use four-letter words."
READ MORE: Kremlin: Idea of Russia's involvement in US Democratic Party mail hack is 'absurd'
He was speaking ahead of talks at the ASEAN summit in Laos. US Secretary of State John Kerry, who was present at the time, also seemed to feel uncomfortable with the reporter's question.
Almost 20,000 emails and more than 8,000 attachments from the Democratic National Committee (DNC) were released by WikiLeaks on Friday.
Many of the emails showed that major DNC officials were as hostile to the Bernie Sanders' campaign as opponents were.
On Sunday, Clinton's campaign manager, Robby Mook, claimed in an interview with CNN that "experts are telling us that Russian state actors broke into the DNC, stole these emails, and other experts are now saying that the Russians are releasing these emails for the purpose of actually helping Donald Trump."
When asked what kind of evidence he had to back up that theory, Mook answered: "Well, we need the experts speak on this. It's been reported on in the press that the hackers that got into the DNC are very likely to be working in coordination with Russia."
Donald Trump Jr., in his turn, slammed the theory, saying that Clinton campaigners "will say anything to be able to win."
"I mean this is time and time again, lie after lie. You notice he [Mook] won't say, 'Well, I say this.' We hear 'experts'. His house cat at home once said this is what's happening with the Russians. It's disgusting. It's so phony," he told CNN.
Meanwhile, Donald Trump took to Twitter to joke about the allegations against Russia.
WATCH MORE: