Laughing gas kills newborn, leaves second critical in hospital mix-up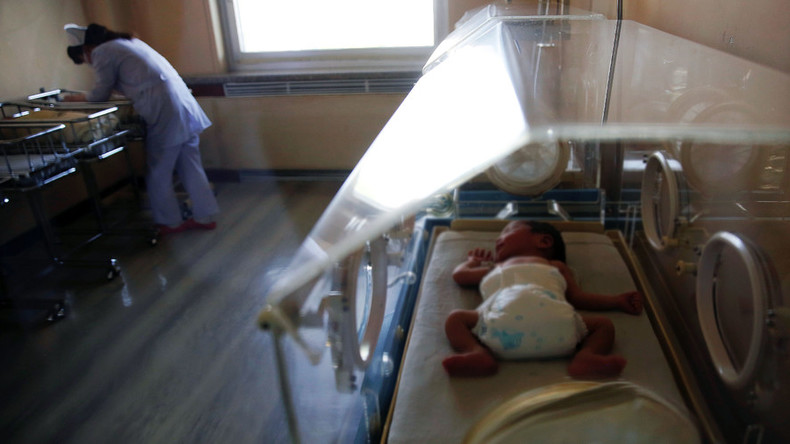 One baby has died and another is in a critical condition after being mistakenly administered nitrous oxide, or laughing gas, instead of oxygen at a hospital in Sydney, Australia.
The newborns were being treated at Bankstown-Lidcombe Hospital when they were accidentally given the gas, which had been incorrectly installed in a neo-natal resuscitation unit.
The babies were administered the gas, which is both colorless and odorless, in June and July.
Although the oxygen and nitrous oxide tanks advertised on the manufacturer's website differ in color - one is black, the other light blue - the error was spotted only on Thursday after concerns were raised by a pediatrician following the death of one of the infants, according to the Sydney Morning Herald.
The parents of the children were informed of the discovery over the weekend and the New South Wales health minister, Jillian Skinner, has since issued an apology over the tragic incident.
"I am profoundly sorry for the families of a newborn who died and another newborn who was severely affected," Skinner said.
Skinner explained that the oxygen outlet in one of the hospital's theaters had been incorrectly installed by BOC Limited in July 2015 and that the government had contacted them "demanding urgent advice" on how such a mistake was made.
Although the outlet responsible has been fixed, the theater involved remains closed off and hospital management have said no other theaters have been affected. Staff are also confident that no other babies born since July 2015 have been treated with the wrong gas.
A number of investigations have been launched into the incident, with BOC issuing a statement saying they "deeply regret" what happened and that they are working to "identify the exact cause of this tragedy."
The South Western Sydney Local Health District is also looking into the matter, which will involve probing whether hospital staff followed all protocols since the installation last year, something which would have uncovered the mistake sooner.
The opposition's health spokesman, Walt Secord, has called for an "immediate external investigation," telling ABC that "there's no point the Department of Health investigating itself."