6.1 earthquake hits off southern Australia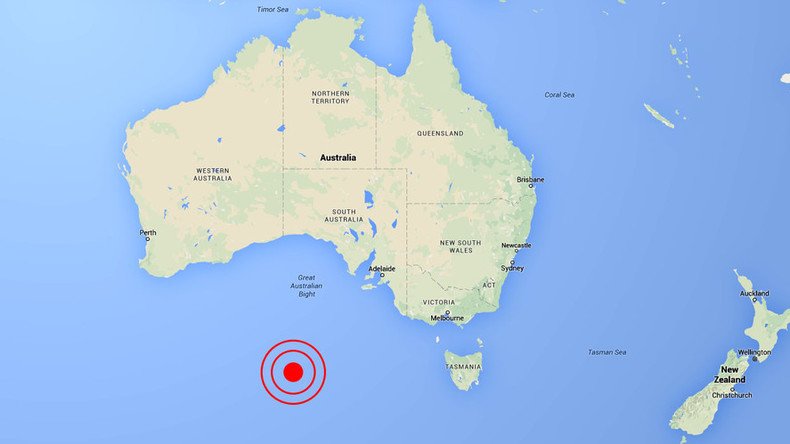 A 6.1 magnitude earthquake has struck near Australia, according to Geoscience Australia.
Mag 6.1 Western Indian Antarctic Ridge, 25 July 2016, 18:58 (AEST). Lat/Long 49.36S, 126.0E. Depth 15km. Info is preliminary.

— EarthquakesGA (@EarthquakesGA) July 25, 2016
It was previously reported that the earthquake was "potentially tsunamigenic," meaning it could cause a tsunami. However, that information has since been retracted.
The US Geological Survey (USGS) has put the quake at a 5.9, with a depth of 10km (6.2 miles).
The quake struck at 8:58am GMT, 1704.1km (1058.8 miles) off the coast of Queenstown, Australia.
It comes less than three weeks after a 5.5 magnitude earthquake struck off the southeast of Western Australia. It was the state's biggest quake in almost 30 years.
More than 30 earthquakes have been reported near the mining town of Norseman, Western Australia, over the past month. Norseman is located 720km (447 miles) from Perth.
You can share this story on social media: