Butt out of South Sea dispute, China tells 'shameful' Japan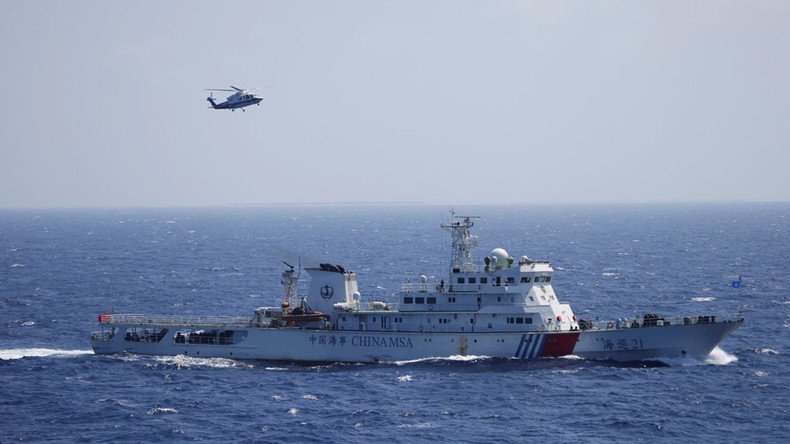 China has hit out at Japan, which has urged it to abide by the terms of a recent international ruling that challenges Beijing's claims to the South China Sea. Meanwhile, South Asian countries have also failed to display a united position on the ruling.
"Japan is not a party to the South China Sea issue, and considering its shameful history, it has no rights whatsoever to accuse China on the matter," the foreign ministry spokesman, Lu Kang, said in Beijing on Sunday.
The response was prompted by a statement made by Japanese foreign minister Fumio Kishida, who promised to discuss the dispute with his Chinese counterpart during the meeting of ten Association of Southeast Asian Nations (ASEAN) which has kicked off in Laos.
"I'd like to emphasize importance of the rule of law and finding solutions through peaceful measures," Kishida promised the Japanese media, before leaving for Laos capital Vientiane.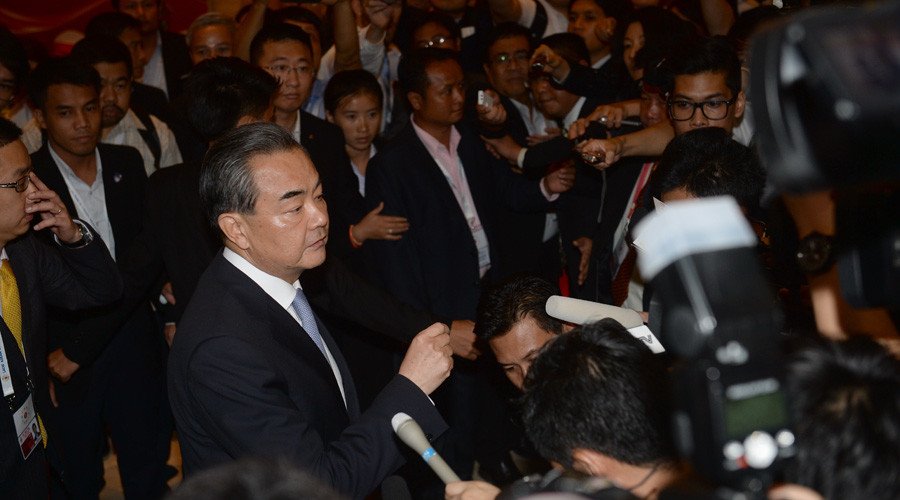 Neither China nor Japan are full members of ASEAN, but both are present at the talks.
Four of ASEAN's members –the Philippines, Vietnam, Malaysia and Brunei – have territorial claims on the naval passage that serves as the thoroughfare for an annual $5 trillion dollars' worth of trade goods.
Philippines won a victory on July 12, when the UN-backed Permanent Court of Arbitration rejected China's position. Beijing says that due to its historical use of the waters and the small rocks that dot the passage it is entitled to almost 90 percent of the South China Sea. To reinforce its claims Beijing has upped its military presence in the region, and even constructed an artificial island inside the water mass.
China boycotted proceedings, and on Sunday, Lu Kang repeated that Beijing considered the Hague decision "illegal and invalid."
The ASEAN summit in Laos was meant to strengthen to position of the other claimants, with Philippines and the other countries drafting a statement urging their bigger northern neighbor to comply with the court's ruling.
READ MORE: 'Ill-founded, farcical': Beijing blasts South China Sea ruling, vows to defend its interests
But plans were foiled when Cambodia, a close Chinese ally, vetoed a joint ASEAN statement.
"We are still working on it," Indonesia's Foreign Minister Retno Marsudi told Reuters on Sunday night.
Cambodia has failed to comment but ASEAN diplomats on the sidelines said the group has until Tuesday to come to a compromise, or would be left with no common statement at all at the end of the summit - a diplomatic failure.
Meanwhile, China's Foreign Minister Wang Yi has told the media that the focus on the South China Sea is "very strange," and urged participants to move to discussions where there is more common ground. Nevertheless, while in Laos, Wang will meet with US Secretary John Kerry, to discuss the issue, which has been a focal point of recent foreign policy for Washington, which fears that China is growing ever-bolder in the region.
You can share this story on social media: