Rocket hits school near US embassy in Kabul, day after ISIS attack kills 80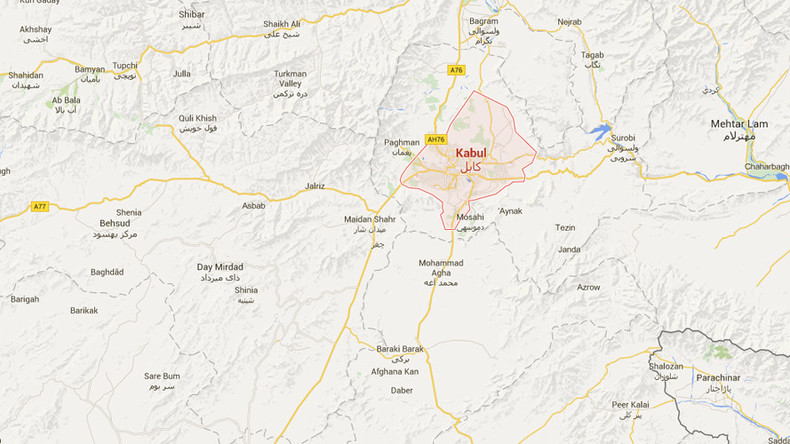 A massive explosion has rocked the diplomatic district of the Afghan capital, Kabul, the Interior Ministry has confirmed. A mortar hit a school building that was empty at the time, causing no fatalities.
اصابت يك فير مرمي راكت در ساحه مكرويان سوم مربوط حوزه ٩ امنيتي تلفاتي در پي نداشته

— Sediq Sediqqi (@moispokesman) July 24, 2016
Police say at least five people are being treated for cuts from broken glass dispersed by the blast, according to Kabul journalist Bilal Sarwary.
The incident comes a day after a twin bombing of Shiite demonstration killed at least 80 people in the city. The Sunni group Islamic State has taken responsibility for the Saturday attack, the bloodiest in 15 years.