US-led coalition chiefs put troops at risk by failing to share data – Russian MoD
Published time: 23 Jul, 2016 19:59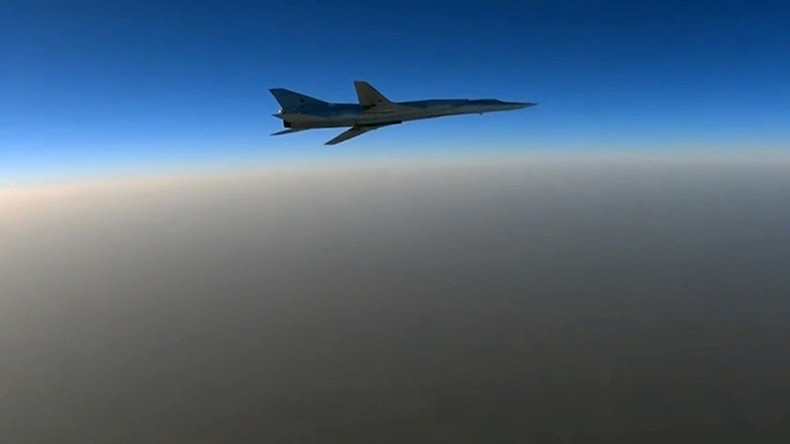 The responsibility for US-led coalition special forces being present in areas targeted by Russian airstrikes in Syria lies on their top commanders, the Defense Ministry in Moscow said. It also urged Western partners to disclose the location of moderate opposition units.
"The responsibility for the troops of the special forces of the anti-IS coalition in Syria being at risk of finding themselves in areas targeted by Russia's Air Force lies solely on their military leadership," said Major-General Igor Konashenkov, the spokesman for the Russia's Defense Ministry.
The statement comes after the Wall Street Journal reported that on June 16 the Russian planes bombed the At-Tanf garrison camp near the Jordan border, which was used by the US and UK commandos.
The newspaper said that there were no coalition troops at the site during the airstrike, with 20 British troops leaving the camp a day before.
Russia is using all available channels to call on their Western partners to finally provide information on the location of the so-called "moderate opposition" units under their control, Konashenkov said.
"But instead, after the actual event, we hear the reproaches and accusations that the Russian aviation shouldn't have carried out airstrikes on some areas or targets," he said.
Even after the At-Tanf incident, the US military told their Russian counterparts: "You shouldn't strike the area which you just struck," the spokesman recalled.
Konashenkov ridiculed the claims in the Wall Street Journal article that the Russian pilots were to "guess the presence of the Western special forces servicemen among the militants by the blocking sand bags, which are typical for American and British bases, from the height of several kilometers."
The Defense Ministry spokesman said he's confident that there is an easier way of solving such problems, which is "for our partners to move beyond words to joint actions against the international terror groups in Syria."
READ MORE: Syrian opposition asks US-led coalition to halt strikes after reports of mass civilian casualties
According to Konashenkov, it's the only way to avoid incidents like the one at At-Tanf and put the US-led coalition servicemen in Syria out of harm's way.
An unnamed US official familiar with the issue told Radio Liberty that the At-Tanf bombing, in which four militants were killed, was a "very, very serious" incident, which could have well led to US and Russian jets engaging each other.
READ MORE: US, Russia agree on concrete steps on long-term ceasefire in Syria – Lavrov
A Russian military source told Interfax that Russia has warned the US-led coalition that it would carry out airstrikes in At-Tanf.
"The Russian side has already given a full explanation on this matter" during a specially organized video conference," the source said.