Moment of Kabul suicide attack caught on camera (GRAPHIC VIDEO)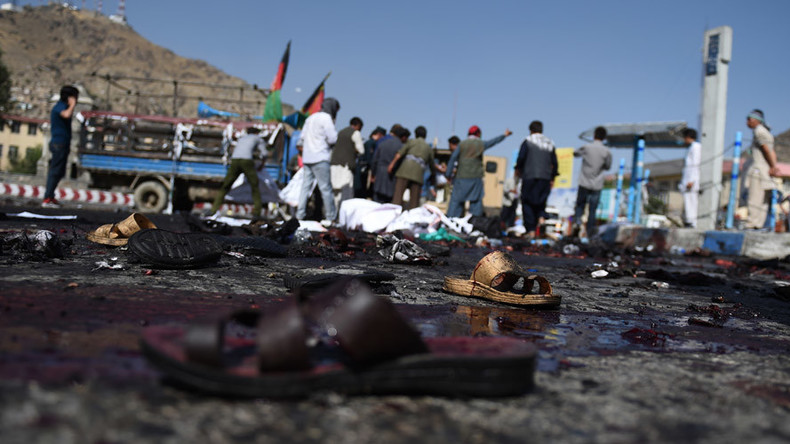 The terrifying moment of the fatal attack in the Afghan capital of Kabul right in the center of a mass peaceful demonstration has been caught on video. At least 80 people were killed and over 230 injured in the Islamic State-claimed massacre.
The video was released on Facebook by Peshgam TV, a private television channel.
The three-minute footage shows a camp of protesters with banners and flags. A minute later at least one blast is heard, sparking panic.
The demonstration, organized by the Enlightenment Movement, gathered to protest against the Afghan government's planned 500kV power line project.