64yo Russian adventurer circles globe in balloon in 11 days, breaking world record
Published time: 23 Jul, 2016 07:10
Edited time: 23 Jul, 2016 16:26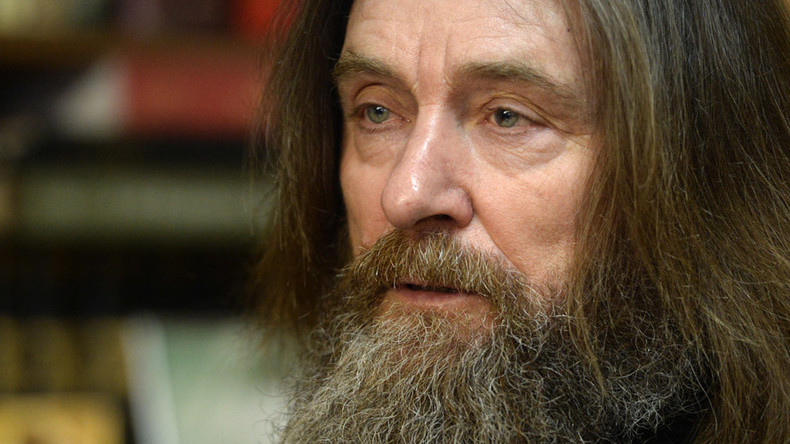 World-famous Russian traveler Fedor Konyukhov has broken a world record, managing a nonstop solo balloon flight around the globe in just 11 days. He covered some 34,000km, at altitudes up to 10,000 meters.
Photos on social media depicted Konyukhov's balloon floating in the air over the Australian city of Perth. He landed in the Wheatbelt region of Western Australia later on Saturday. In total, Konyukhov has managed to cover some 34,000 km.
Konyukhov, who is also a Russian Orthodox priest, started his record flight July 12 from the town of Northam in Western Australia. The initial plan was to complete the flight in 14 days, while the balloon's helium fuel supply is meant to last for 18 days.
The adventurer described his balloon as a "giant," weighing 10 tons and standing 56 meters tall.
However, the adventure wasn't as smooth as it seemed at first. Konyukhov had to survive when the air temperature was minus 35-45 degrees Celsius. His balloon travelled at speeds of up to 200kph and altitudes of 5,000 to 10,000 meters.
"It was so cold that oxygen masks had been freezing solid as breath is exhaled so Fedor had taken to swapping between warming one in his jacket and breathing through another," his team wrote in Konyukhov' s blog.
The adventurer was reportedly able to sleep in short spells of 30 to 45 minutes, to a total of just four hours a day.
Konyukhov's progress could be tracked on the interactive map on his website.
The pioneer round-the-globe balloon traveler was Steve Fossett, who managed the feat on his sixth attempt in 2002. It took him more than 13 days to finish the trip.
Konyukhov is the only person to have reached such extreme points of the planet as the North Pole (three times), the South Pole, the Pole of Inaccessibility in the Arctic Ocean and the top of Mount Everest (twice). He has also sailed around the world via Cape Horn.
In 2002, Konyukhov set a world record by crossing the Atlantic Ocean on a 7-meter rowboat, the Uralaz, in 46 days and four hours. The record remained intact for 11 years.
He was also the first Russian mountaineer to complete the Seven Summits Challenge, for which a person must climb the highest mountains of each of the seven continents.
In 2014, Konyukhov finished a solo-rowing voyage across the Pacific Ocean, reaching the Australian coast after a 162-day adventure.