Anti-terror op carried out in northern Paris suburb, some 20 people reported arrested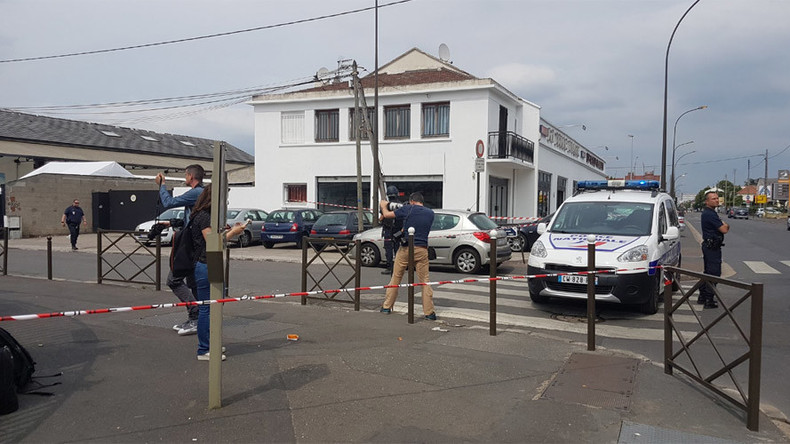 An anti-terrorist operation has been carried out in the Paris suburb of Argenteuil, a police official told Reuters. Special police RAID units were involved in the searches, French media reported.
Some 20 people were arrested during the searches on Thursday, iTele reported, adding that police did not find any explosives or arms during the operation.
"Raids are conducted in two locations by DGSI [General Directorate for Internal Security], with the support of the elite RAID [Research, Assistance, Intervention, Deterrence] police officers," a police source told AFP.
The operation took place near the Dassault mosque and Al Bayyinah Islamic library in the town, French media reported.
Le Parisien newspaper reported that the first search took place on Parc avenue near the mosque and targeted a particular family living at a house there.
All members of the family, including children, were arrested.
The second search was in the Val Sud neighborhood and also targeted a household.
At least four women were arrested during the second search, the paper added.
Both zones were cordoned off by police.
Local witnesses told Le Parisien that police used rubber bullets during the operation.
A helicopter was reportedly deployed in the area, iTele added.
The operation was not connected to the recent Nice attacks, a justice official told Reuters.
RT France correspondent Fabien Buzzanca reported that police did not conduct operations inside the mosque or library, but in nearby residential buildings.
The raids were conducted following an intelligence tip-off from an anonymous source, police told Le Figaro newspaper. The information from the source claimed a violent attack may have been planned. The source, however, did not specify the location of the planned attack.
Argenteuil is a commune in the northwestern suburbs of Paris, located 12km from the capital. It has a population of about 100,000 residents.
It is not the first anti-terrorist operation to be conducted in Argenteuil. In March this year, police arrested Reda Kriket, a terror suspect who was believed to be in the final stages of preparing a new terrorist attack in France and has links to Abdelhamid Abaaoud, a mastermind behind the November 2015 Paris attacks.