Salafism is dangerous, Muslims should lead fight against it in France – PM Valls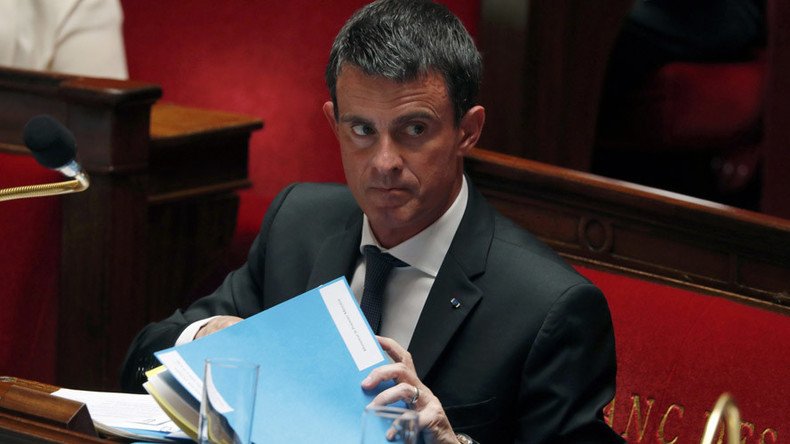 Prime Minister Manuel Valls has called on French Muslims to lead the battle against Salafism in "mosques, neighborhoods and families," describing the ultra-conservative Islamic ideology as "perverse." He has, however, rejected calls to ban the movement.
"Yes, Salafism, which has destroyed and perverted a part of the Muslim world, is a threat for Muslims, and also a danger for France," Valls said in an address at the French National Assembly.
The issue of Salafism was raised by assembly member Nathalie Kosciusko-Morizet, who proposed a ban on the ideology.
Valls said he is unsure that a ban would be "the right tool" for battling the ideology, and that "these organizations know perfectly well how to escape justice by hiding their true nature."
He added that it would be easy for Salafists who would potentially be caught under proposed legislation to prove that they are merely "victims of big manipulation."
The French PM said it is Muslims who should lead the battle against Salafism and similar "perverse ideologies" in the country. The statement comes less than a week after the deadly attack in Nice that killed dozens.
"Islam in France should also have its role" in the fight against Salafism, said Valls, addressing the National Assembly.
French Muslims, with government support, "should lead the fight [against Salafism] and clearly separate Islam in France from these perverse ideologies," he added.
According to Valls, this fight must be carried "everywhere in mosques, in neighborhoods, [and] in families."
Salafism is preached in "over 2,300 mosques" and concerns "tens of thousands of faithful," he added.
Salafism is an ultra-conservative movement within Sunni Islam, said to be the fastest-growing Islamist movement in Europe
France has been on high alert following the deadly attack in Nice on July 14. At least 84 people were killed when a truck plowed through a crowd during Bastille Day celebrations. Weapons and grenades were found in the vehicle following the rampage.
The truck driver was later identified as Mohamed Lahouaiej Bouhlel. It was revealed that he was a 31-year-old French national who was born in Tunisia.
You can share this story on social media: