'Deliberate attack': Man sets himself alight, drives car into Sydney police station parking lot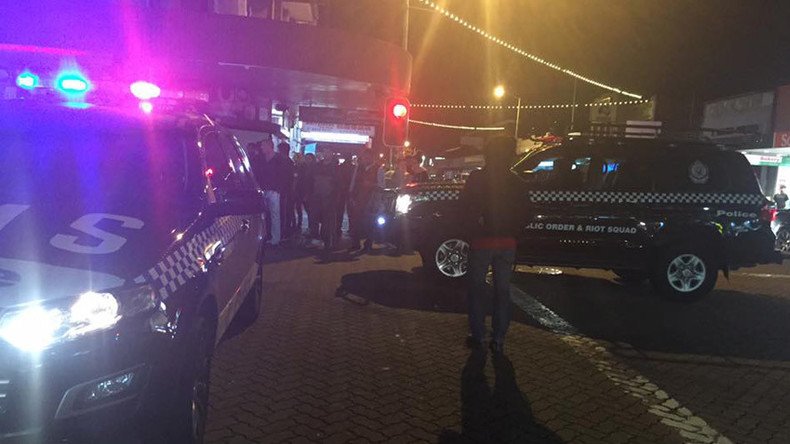 A man set himself alight before driving his car into a Sydney police station car park. The vehicle is believed to have contained gas canisters. The driver suffered serious burns and was taken to hospital.
The incident began at around 7pm local time, when police noticed a man in his 60s parked in the driveway of Merrylands police station in west Sydney, New South Wales police assistant Denis Clifford said, as cited by The Sydney Morning Herald.
When police approached the vehicle, it ignited and the man drove it down the driveway, ramming it into the door of the station's underground car park.
Police managed to extinguish the flames and the driver was taken to hospital after suffering "very serious burns."
Clifford said the man was "unconscious for some time," the Guardian reported.
It is believed the man's vehicle contained gas canisters and some kind of fire accelerant.
A police source said the incident was a "very deliberate attack" on the police station, Sydney Morning Herald crime and justice reporter Nick Ralston tweeted.
According to police sources cited by Ralston, the man involved in the attack is known to police but isn't believed to have any known links to terrorism.
"There's nothing to indicate this is in any way related to terrorism," Clifford said.
Sources told Fairfax Media that the man is known to have mental health issues.
Specialist officers wearing helmets and holding shields were at the scene, along with dog squad officers and plainclothes police wearing bulletproof vests.
A statement from police said that no members of the public or officers were injured in the operation.
Clifford has called on witnesses to "please come forward...particularly if there is any mobile phone footage as is often the case these days."
You can share this story on social media: