Israeli parliament passes impeachment law despite criticism it targets Arab MPs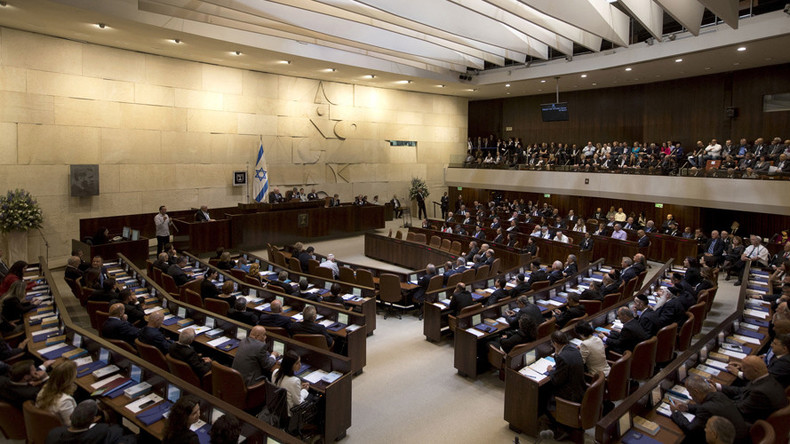 Israel's parliament has passed legislation allowing for the suspension of members accused of incitement to violence, racism, or support for armed struggle against the state. Critics say the law is mostly aimed at Arab legislators.
Prime Minister Benjamin Netanyahu has backed the new law, saying it ends the "absurd situation" whereby someone who "supports terror against the state of Israel and its citizens" can serve as a member of parliament, Reuters reported.
But not everyone agrees that the legislation is a positive move for the country.
Opposition members had initially submitted hundreds of objections to the bill, but withdrew them when it appeared that the majority coalition may not have enough lawmakers present to pass the vote on Tuesday night. They then demanded the vote take place immediately, the Times of Israel reported.
Read more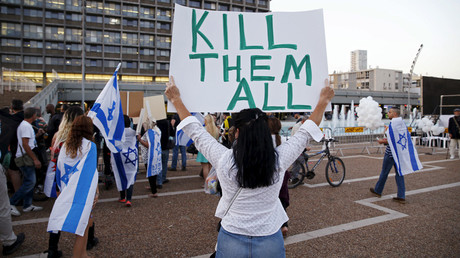 However, the coalition managed to stall the vote until enough of its lawmakers had arrived to ensure a majority, and the bill passed with a vote of 62-47 in the early hours of Wednesday.
President Reuven Rivlin also voiced opposition to the bill in February, saying that power to punish lawmakers should not be in the hands of fellow parliament members.
Other critics claim the law goes against democratic ideals and is an attempt by the Netanyahu government to curb freedom of speech.
"This is one of the most serious legislative proposals in recent years and it harms the very building blocks of democracy – the right to freedom of expression, the right to vote and to be elected, and the right to representation," said Debbie Gilad-Hayo of the Association of Civil Rights in Israel.
She went on to state that Arab members of parliament will be most affected, though the law could further impact other lawmakers.
"Arab [lawmakers] whose actions and remarks do not find favor with the political majority will be the first people harmed by the bill – however, it is a slippery slope and the bill has potential to affect all," Gilad-Hayo said.
There are 18 Arab members in Israel's parliament, 16 of whom are opposition members. Some Arab parliamentarians recently angered Israel's Jewish majority by meeting with the families of some of the Palestinians killed during street attacks on Israelis, and were subsequently suspended by the Knesset Ethics Committee.
But the law could prove to be more symbolic than practical, as it requires at least 90 of the house's 120 members to vote in favor of impeachment.
The new law comes just one week after Israel adopted legislation requiring NGOs that receive more than half their funding from abroad to provide details of their donations – a move that was criticized by the European Union, which said it risked undermining democracy and free speech.
Netanyahu said the NGO law was aimed at preventing foreign countries and entities from interfering in Israel's internal affairs.