Police & youths clash in Paris suburbs after death of 24yo man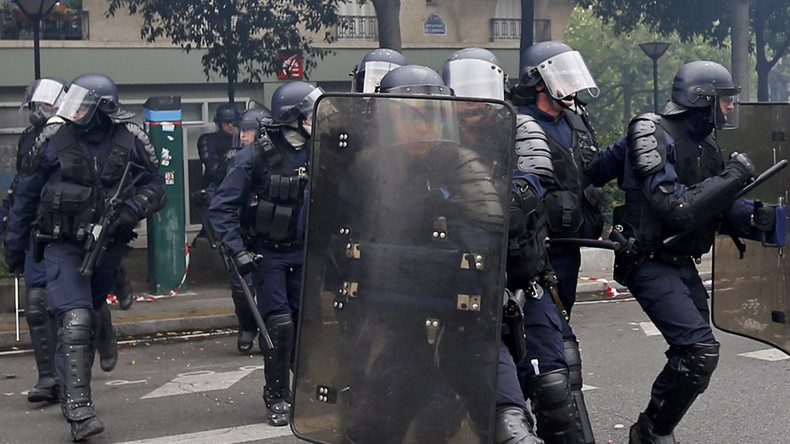 Violence scenes gripped a north Paris suburb overnight as local residents in the Val d'Oise area fought running battles with the police after news broke out that a young man had died at a police station in Beaumont.
A 24-year-old man named Adama had been arrested by police in regards to an extortion case. He later died on Tuesday afternoon, while being held in police custody, according to Le Parisien. Prosecutor Yves Jannier said the man had suffered a heart attack while in custody. However, friends of Adama claim he was beaten by police.
"About a hundred individuals ... came looking for the law enforcement forces after a person died at the premises of the gendarmerie in Beaumont," Jean-Simon Merandat, director of the Val d'Oise prefect's office, told France Info radio.
Witnesses said that they heard several explosions, but were unable to determine when they had occurred. Youths were heard shouting "murderers" at the police, while there were at least three outbreaks of fires across the area.
There were around 150 police on the scene with the situation stabilizing at around 3:30am local time, a local representative said, while there were also around 60 firefighters present.
Six police officers were injured during the violence after being shot by pellet guns, while one arrest was made as the youths clashed with the police, according to Le Parisien.
Read more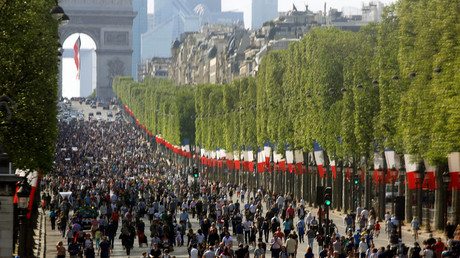 The violence came in the wake of an announcement by the French government that it had voted to extend the ongoing state of emergency for another six months, until the end of January 2017.
Following lengthy debate, which also follow the gruesome terrorist attack in Nice last week, which killed 84 people, French lawmakers voted to extend government powers for the fourth time at around 2am on Wednesday. The extension now needs to be approved by the senate.
The powers deriving from a law adopted in 1955 offer the government a number of exceptional powers in the event of a threat to national security. Under the new extension, French authorities have been given the power to make house arrests without a court order, as well as conduct searches without court authorization.
French police are also being allowed to carry out "follow-on searches" if the original search produced material which could be related to terrorist activity.
President Francois Hollande declared the state of emergency last year, a day after coordinated attacks on November 13 were carried out by teams of Islamic State (IS, formerly ISIS/ISIL) gunmen, killing 130 people.