German MP questions lethal shooting of Afghan ax-attacker, faces backlash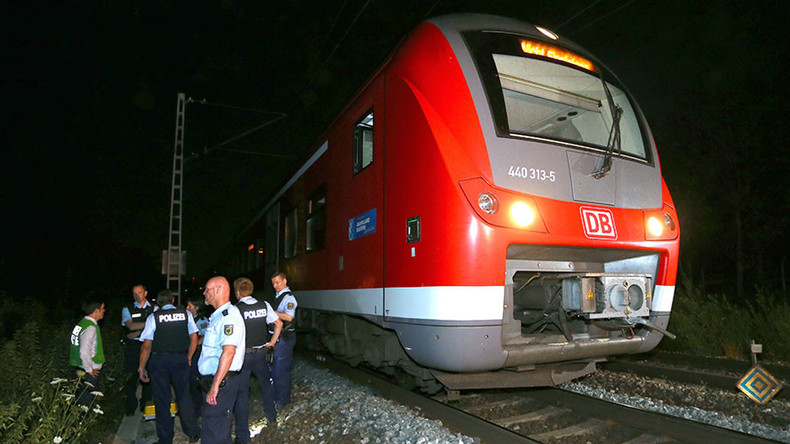 A German MP from the Green Party, Renate Kunast, faces a backlash after she criticized the police for killing an ax-wielding Afghan refugee who injured five people on a train in the German state of Bavaria on Monday.
"Tragic and we hope the best for the wounded," Kunast, who is also a chairman of the parliamentary legal committee, wrote in her Twitter post. With reference to the police's actions, she added, "couldn't they have shot to disable him? Question remains."
The online statement triggered an angry reaction from the German police representative. "When police officers are attacked in such a way, they are not supposed to get involved in [a] Kung Fu style response," Rainer Wendt, chief of the German Police Union told the Saarbrucker Zeitung newspaper.
Tragisch und wir hoffen für die Verletzten. Wieso konnte der Angreifer nicht angriffsunfähig geschossen werden???? Fragen! #Würzburg@SZ

— Renate Künast (@RenateKuenast) July 18, 2016
Kunast "did not have a clue about police work" and behaved as a "political know it all," Wendt was quoted by Frankfurter Allgemeine newspaper as saying. He also suggested that one should probably "advise politicians to refrain from twitting for 24 hours in similar cases."
While stressing that she "had great respect" for police work, Kunast argued that "questions on the use of weapons are legitimate and I will continue to ask them," as cited by Bild.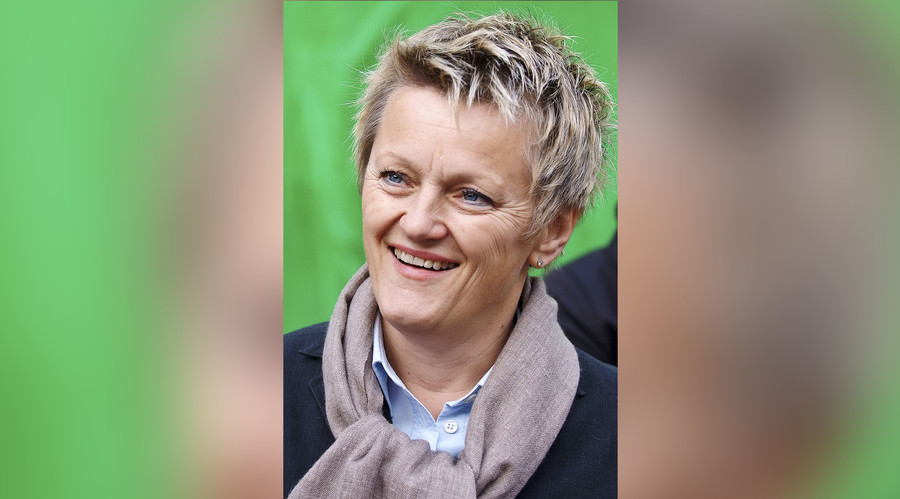 READ MORE: Hand-painted ISIS flag found in room of Bavaria train attacker, terror group claims responsibility

The Justice Minister of the state of Bavaria has meantime provided his perspective on the matter. On his Facebook page Winfried Bausback wrote "who publicly suspects police in such a situation without any knowledge of the matter – and that's what Kunast tweet is about – is unacceptable as a chairman of the parliamentary legal committee." Further on in the statement he suggested Kunast should leave her post.
Some of her party colleagues took damage control measures. "In such situations, only police have to decide how it treats the case," the parliamentary foreign policy spokesman for the Green party, Omid Nouripour, told news channel N24. He said that the tweet from Kunast "was not particularly adept," but added that she probably wrote it "in the heat of the moment."
Twitter users also joined in the debate over police killing. Some asked why the Green politician had to question police action in the first place, adding that that "one should not make a victim of the attacker". However parts of the internet community backed Kunast saying that justice should be served in a court house, not by shooting dead the suspect.
Erst Viernheim, jetzt Würzburg: warum fasst Polizei solche Täter nicht lebend? Gerechtigkeit entsteht vor Gericht, nicht durch Erschiessen

— Augstein (@Augstein) July 19, 2016
Prosecutors will now investigate whether the lethal use of weapons was appropriate while dealing with the Afghan ax-attacker. "We do not need any additional know it all" statements from MP's said the chief of the German Police Union.
Law enforcement officers meanwhile discovered a hand-painted Islamic State flag in the flat of the Afghan attacker. The group also said it is behind the assault, however Bavaria's Interior Minister Joachim Herrmann said Tuesday that a note was found in the teen's room indicating he may have been self-radicalized.