WikiLeaks suffers 'sustained attack' after announcing megaleak of Turkey govt docs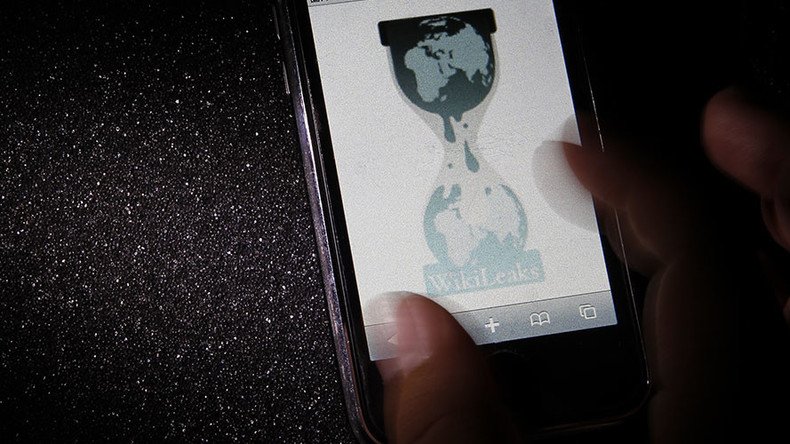 WikiLeaks reported suffering a "sustained attack" after it announced the upcoming release of hundreds of thousands of documents relating to Turkish leader Recep Tayyip Erdogan's Justice and Development Party (AKP) in the wake of a failed military coup.
"Our infrastructure is under sustained attack," WikiLeaks said on Twitter. "We are unsure of the true origin of the attack. The timing suggests a Turkish state power faction or its allies."
Despite the attack, the famous whistleblowing site promised to "prevail & publish" the first batch of documents on Tuesday. Earlier WikiLeaks announced that the release of documents, which could expose the Turkish "political power structure", will contain 300,000 emails and 500,000 documents.
Prior to the scheduled release, WikiLeaks warned the public that the Turkish government will likely do its best to prevent the information from being released or reaching the Turkish public.
"Turks will likely be censored to prevent them reading our pending release of 100k+ docs on politics leading up to the coup," the organization said on Twitter.
The non-profit organization also asked the public to support their endeavor for sharing the information.
"We ask that Turks are ready with censorship bypassing systems such as TorBrowser and uTorrent. And that everyone else is ready to help them bypass censorship and push our links through the censorship to come."
Following the unsuccessful military coup attempt in which at least 208 people were killed and more than 1,400 wounded, Erdogan went on to blame former ally and now arch enemy Fethullah Gulen, for trying to overthrow him.
Turkey is also mulling the reintroduction of death penalty to punish those responsible for the armed rebellion attempt, as the government and military structures continue to be purged by the ruling elite.
Erdogan called the failed military coup a "clear crime of treason," in an interview with CNN. "The people now have the idea, after so many terrorist incidents, that these terrorists should be killed, that's where they are, they don't see any other outcome to it."
More than 7,500 suspects had been detained in connection with the coup attempt, prime Minister Binali Yildirim said on Monday. In addition, some 8,000 police officers had been removed from their posts, a senior security official told Reuters.
At the same time Turkish authorities promptly suspended some 3,000 judges and prosecutors, arresting at least 775 of them. Johannes Hahn, the EU commissioner dealing with Turkey's EU membership bid, said the alacrity with which judges were rounded up after the coup failed indicates that the government had actually prepared a list in advance.
"It looks at least as if something has been prepared. The lists are available, which indicates it was prepared and to be used at a certain stage," Hahn said, according to Reuters.
"I'm very concerned. It is exactly what we feared."
You can share this story on social media: