Turkish parliament briefly evacuated after attack warning proves false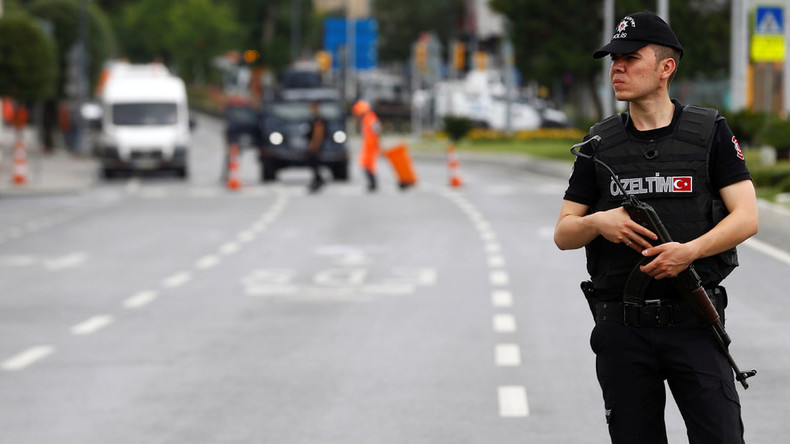 People were briefly evacuated from the Turkish parliament building in Ankara after news circulated that an attack was imminent, local media reported. However, the warning turned out to be a false alarm.
The parliament was placed on lockdown, with the gates to the building shut. The security situation at the building has been especially tight since the attempted coup against the government on Friday evening.
"We were notified of an attack… The Meclis [parliament] is being evacuated," Ziya Pir of the pro-Kurdish Peoples' Democratic Party wrote on Twitter.
However, it emerged that warnings of an imminent attack were, in fact, false. Police are currently investigating the incident, the state Anadolu Agency reports.