French PM Manuel Valls booed before & after minute of silence in Nice (VIDEO)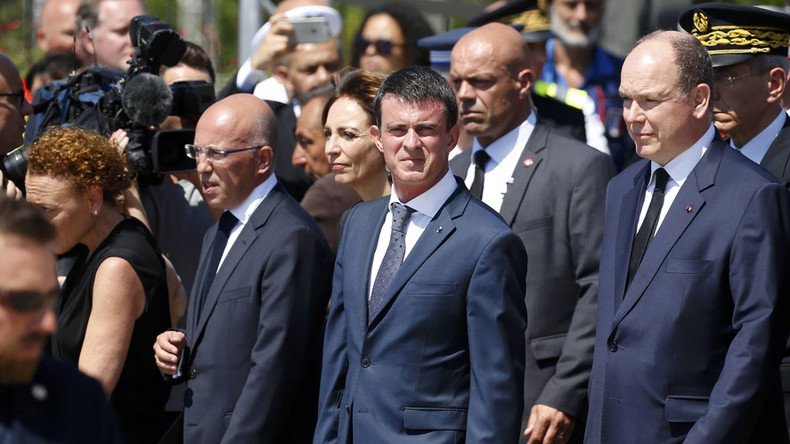 France's premier Manuel Valls was booed by crowds that had gathered for a minute of silence in the city of Nice to honor the memory of the 84 killed in the deadly attack on Bastille Day.
"Resignation!" "Murderers" was shouted by the crowds before and after the ceremony.
These words were in contrast with those the crowds had for the firefighters responsible for French rescue services, who were applauded with shouts of "Thank you firefighters!"
After the cannons fired at the end of the ceremony, the crowds sang a grim, slow version of the national anthem "La Marseillaise."
Thousands across the country paid their respects during the nationwide minute of silence.
In Paris, President Francois Hollande and Interior Minister Bernard Cazeneuve participated in the ceremony at the Hotel de Beauvau at the Interior Ministry.
The chilling truck attack on Bastille Day in the French city of Nice left at least 84 people dead and up to 200 injured.
The truck driver had recently been radicalized, according to the French premier.
Valls' latest statement regarding the attack caused a social media storm, when he said, in particular, "Times have changed, and France is going to have to live with terrorism."
Users were outraged and shocked, saying the premier's words meant the French government wasn't going to fight the extremism. Many called on Valls to resign, while urging everyone not to put up "with the incompetence of our leaders."
You can share this story on social media: