Canadian priest charged for gambling away $400,000 of refugee aid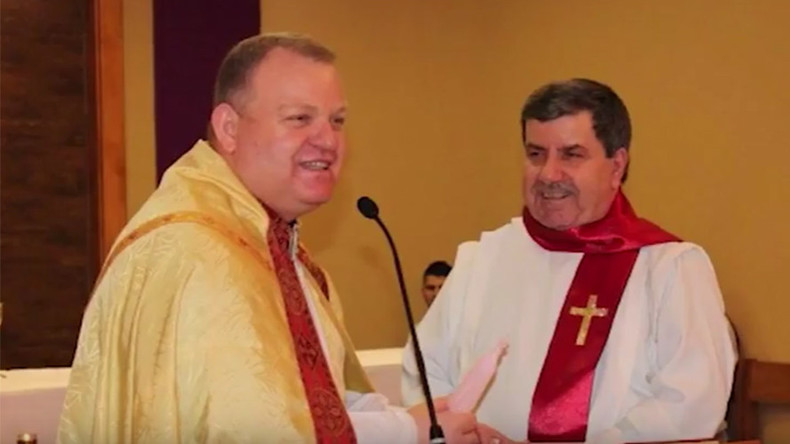 A priest in London, Canada, has been charged with fraud for allegedly stealing and gambling away some US$400,000 (C$500,000) collected by his parish for refugee aid.
Amer Saka, a 51 year old clergyman of St. Joseph Chaldean Catholic Church, an Eastern Syriac branch of the Catholic Church, had ostensibly collected the money from some 20 donors as part of a sponsorship program that helps refugees fleeing war-torn Middle Eastern countries move to Canada, local media reported.
The fraud surfaced when Saka allegedly called his local Bishop, Emanuel Shaleta, head of the Chaldean Catholic church in Canada, and confessed to taking the money for himself and losing it all at a casino. He then turned himself in to police, who launched an investigation, while church authorities suspended him from his duties.
After a five-month probe, investigators arrested the priest and charged him with fraud on Wednesday. He was later released on bail and, on Thursday, the court ruled that the priest must stay away from gambling casinos until his case is heard. Saka is to return to court in August.
Investigators have not commented on the gambling allegations, but said Saka himself had admitted to collecting the money "under the guise of a sponsorship program" to help settle refugees in Canada.
"The basis of alleged fraud is unique, because it is alleged to have taken advantage of refugees who are using federal-run programs," London police Constable Sandasha Bough said, as quoted by local media. Further details regarding the case and the bail hearing have not been made public due to a publication ban.
Saka had been involved in the refugee aid program for several years. His London parish consists of about 100 Chaldean Catholics families. The denomination has about 38,000 members living throughout Canada.
The news that the funds had been wasted on gambling has reportedly shocked London's Chaldean Catholic community, which mostly consists of first-generation immigrants to Canada who gave their life savings to help move their relatives and families to the country.
Under Canada's federal private sponsorship program, those who want to bring refugees to Canada have to raise money to support them while they are getting settled. Some $12,000 must be raised to sponsor one newcomer, while $27,000 has to be collected to sponsor a family.