Trouble in Turkey: Military coups dog governments from 1960 to 2016 (VIDEO)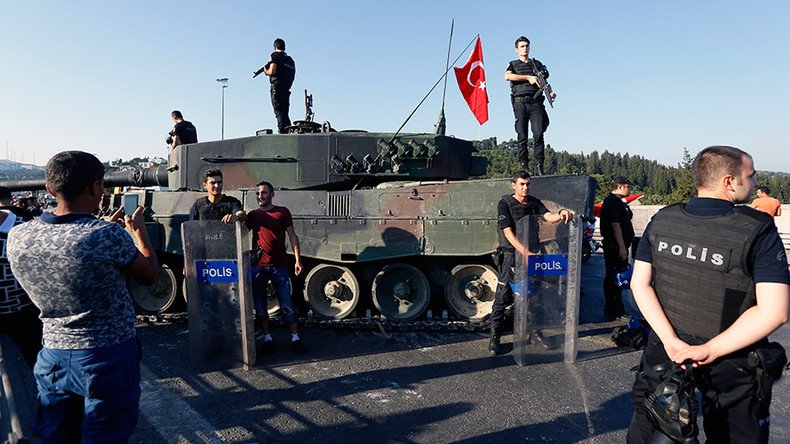 Since becoming a republic in 1923, Turkey has undergone several coups due to a constitution that states the military are not beholden to the country's political leaders. The most recent attempt continues a history of unrest between politicians and the military.
The Republic's first president, Mustafa Kemal Atatürk, implemented an ideology known as "Kemalism" in order to distinguish the new state from its Ottoman predecessor. Under Kemalism, religion is separate from the state, including with respect to education and culture.
The military have historically viewed themselves as guardians of this ideology, with the freedom to intervene when it is perceived as being under threat.
1960
The first coup in Turkey was sparked by Prime Minister Adnan Menderes' attempts to ease restrictions associated with Kemalism. Thousands of mosques were reopened and the call to prayer in Arabic was legalized.
Tension rose between Menderes' ruling Democratic party and the opposition. The military stepped in on May 27, declaring martial law in the country. Menderes was tried for treason and executed on September 17.
General Cemal Gursel became both president and prime minister and ruled until 1966.
1971
The Turkish economy experienced a recession in the late 1960s, with devaluing currency, increasing inflation, and unrest amongst workers. On March 12, 1971 a memorandum was handed to Prime Minister Suleyman Demirel by Chief of General Staff Memduh Tagmac demanding a "strong and credible government inspired by Atatürk's views."
Before the military could intervene to forcibly seize control, Demirel resigned and several caretaker governments subsequently ruled the country before a new president was installed in 1973. The changeover was dubbed the "coup by memorandum."
1980
Economic woes continued despite the "coup by memorandum," and the country saw prime ministers changed 11 times during the '70s. In September of 1980, the military announced on television that the current government had been dissolved and that they would be imposing martial law.
Military general Kenan Evren became president and naval admiral Bülend Ulusu became prime minister until Turgut Özal succeeded him in 1983 and led the country to several years of economic growth.
1997
The rise of the Islamic Welfare Party prompted a group of generals led by İsmail Hakkı Karadayı to issue the government a list of recommendations, including closing religious schools and banning headscarves at universities.
Prime Minister Necmettin Erbakan agreed to the recommendations before being forced to resign. The party was dissolved the following year.
In the aftermath of what known as a "postmodern coup", the current president, Recep Tayyip Erdoğan, then mayor of Istanbul, was sentenced to prison and a five year ban from politics after publicly reading an Islamist poem "inciting hatred."
READ MORE: President Erdogan and Islam: Piety and Ottomanitas

You can share this story on social media: