Turkish rebels hold navy head, frigate – reports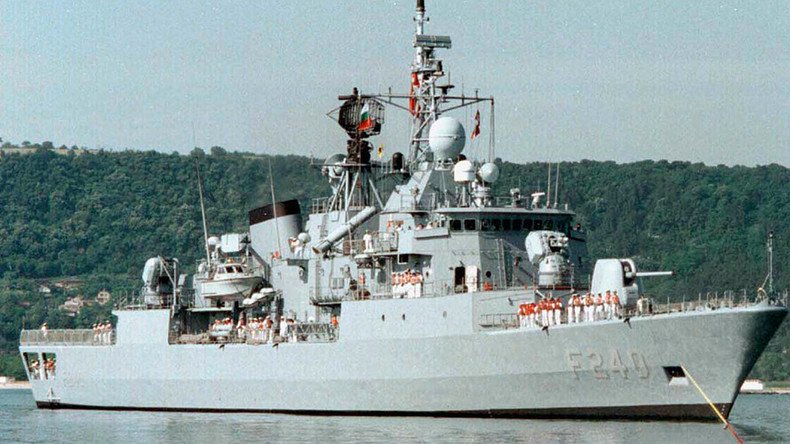 Turkish rebels held captive a frigate at the Golcuk naval base, along with the head of the Turkish navy, a Greek military source told local media.
The TCG Yavuz, a frigate, was taken from the base by the rebels, but later returned, DHA news agency reported.
LIVE UPDATES: Arrests after coup attempt in Turkey
Admiral Bülent Bostanoğlu is one of several senior figures in the Turkish military reportedly caught in the ongoing coup attempt, which has taken the nation and the world by surprise. He has been heading the Turkish navy since August 2013.
LATEST - Pro-coup group at Gölcük Naval Base has taken over frigate, head of Turkish fleet taken hostage, Greek mil. source says

— DAILY SABAH (@DailySabah) July 16, 2016
Hurriyet newspaper reported later that General Abidin Ünal, commander of the Turkish Air Force, was captured by the plotters as well. Ünal was attending a wedding ceremony of a daughter of one of his fellow officers when he was abducted.
General Hulusi Akar, who heads Turkey's armed forces, was rescued earlier on Saturday from captivity, when government loyalists seized the army HQ from the rebels.
A faction of the Turkish military attempted to stage a military coup on Friday night, but appear to have failed in the bid. The violence has claimed almost 200 lives and led to numerous arrests of soldiers and officers allegedly involved.
The coup attempt involved rebels using tanks and attack helicopters to attack governmental buildings. Forces loyal to the Turkish government shot down at least two helicopter gunships.
You can share this story on social media: