Ankara parliament building 'bombed from air' – state agency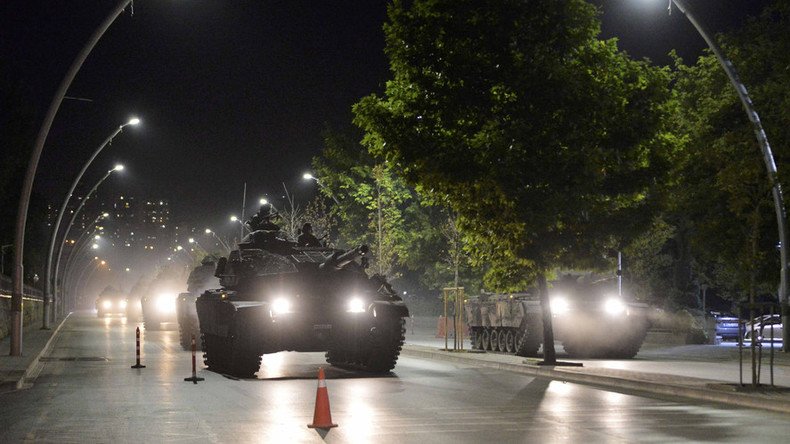 Turkey's state-run Anadolu news agency has reported that bombs or shells hit the Turkish parliament building in the capital, Ankara. At least 12 people have been reportedly injured.
Those who have been injured are reportedly in serious condition.
According to Anadolu, the bomb or shell came from pro-coup forces. It is believed to have landed near the entrance.
The explosion has been confirmed by deputies in the parliament, Hurriyet Daily News reported.
Periscope footage has emerged on social media, allegedly showing the moment the parliament was shelled.
In the clip, a deputy can be seen talking from a podium to his counterparts in what looks like the interior of the parliament. When he finishes his speech and receives applause, a loud crashing noise can be heard, with the person filming the video apparently falling to the floor. Sounds of what appears to be panic follow.
The second bomb or shell also reportedly landed on the parliament.
Parliament speaker Ismail Kahraman reportedly hid in a bomb shelter after the first explosion.
Another series of blasts and gunshots were heard around the parliament building in Ankara, RIA Novosti news agency reported.
You can share this story on social media: