VIDEO: Police shoot at truck during fatal Nice terror attack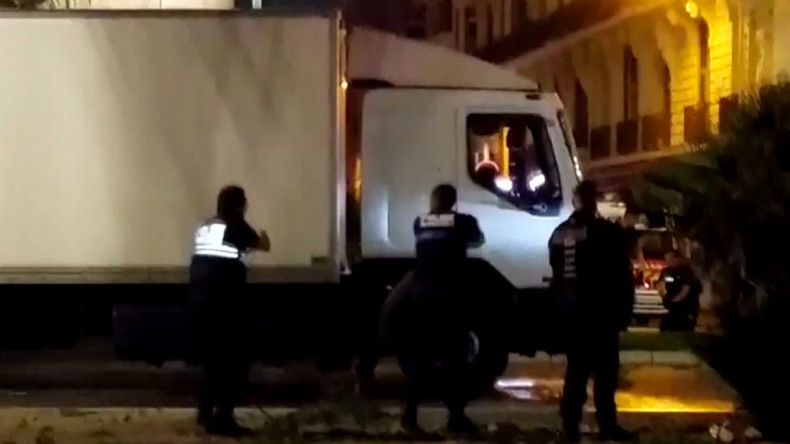 A video has been released which shows police approaching and shooting at the truck which plowed into a crowd of spectators gathered to watch Bastille Day fireworks in Nice, France.
A barrage of gunfire can be heard when the footage begins, and police officers are seen shooting at the cab of the lorry as it sits on the Promenade des Anglais.
One officer shines a flashlight into the cab, presumably in an attempt to check on the status of the driver.
The video, released by AP, then shows additional policemen arriving from the rear of the truck, approaching the vehicle with their weapons drawn.
The driver of the truck, identified by media as Mohamed Lahouaiej Boisvert, was shot and killed by police during the attack, which killed at least 84 people and injured around 100 others on Thursday night.
The assailant is believed to be of Tunisian origin, though Tunisian authorities have not yet confirmed his identity.
You can share this story on social media: