'We heard gunfire, ran for shelter' – Nice eyewitness to RT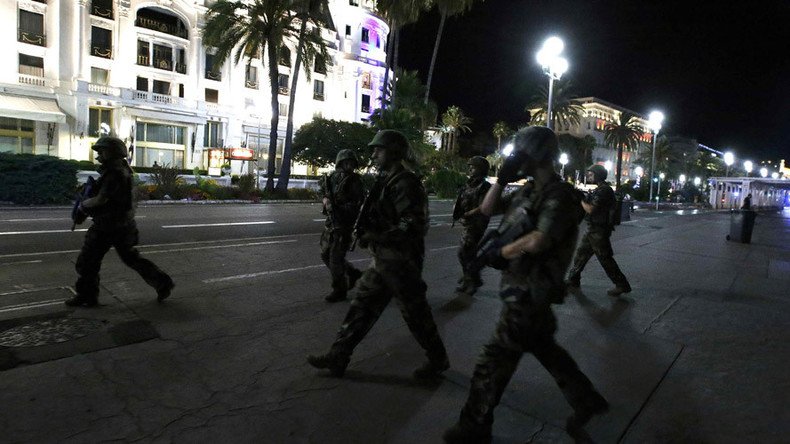 The shocking attack on civilians in Nice was carried out despite the street being closed for traffic during Bastille celebrations, an eyewitness who was near the scene told RT. The man and his wife fled after hearing what sounded like gunfire.
Eric Drattell was on the beach near the scene of the attack when it happened.
"The fireworks went off and they were terrific and were just in the process of paying our dinner bill and all of a sudden we heard the puff-puff-puff, my wife … recognized that it is gunfire and we started running for the shelter," he said.
"We were told [by the police] to stay in the shelter, about a hundred or so people are crowded down here and the people started drifting toward the entrance about ten minutes ago and the police told everybody to get back."
"Promenade des Anglais was closed to vehicles traffic, I think at 2 or 3 p.m. this afternoon and so it's surprising that the vehicle even gone on," he added.
You can share this story on social media: