Russian banker immured in concrete, left to die in boiling sun – TV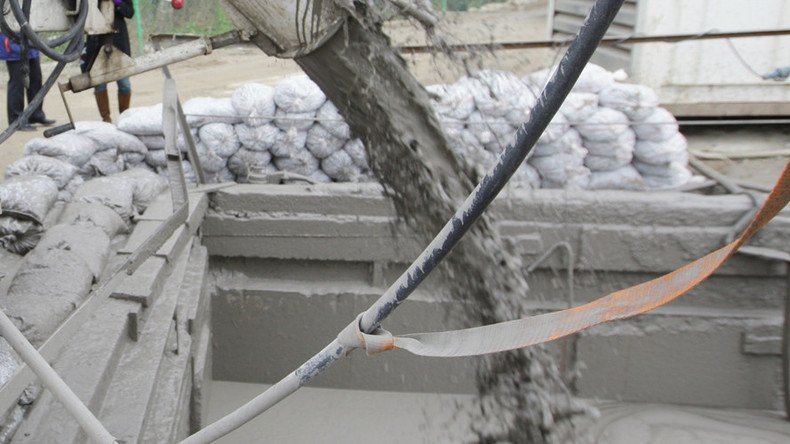 The body of a Russian banker has been fished out from the Moscow Canal trapped in concrete. Before being dumped into the water the man apparently died a painful death in the boiling heat of the sun. A local gang is suspected to be behind the crime.
The DNA test revealed that the victim was the chairman of the Kutuzovsky Bank, Oleg Novoselsky, who has been missing for over a decade, a police source told Life.ru.
The businessman was murdered by the infamous gang of Aslan Gagiev, over "a land dispute" in summer 2005, the sources added.
Back then, Novoselsky was kidnapped by the criminals who later immured him waste deep in a barrel with concrete.
He was then abandoned and spent over a week outside a country house in the boiling sun, the network reported.
"Novoselskiy died a long and painful death in a barrel that stood in the sun for a week. After that – on Aslan Gagiev's order – the barrel was thrown into the Moskva Canal in the Dmitrovsky District (of Moscow Region), at the bottom of which it remained for about 10 years," the police source said.
Investigators were informed of the body in the Moskva Canal by one of the detained gang members.
He confirmed that he was ordered to dispose of the barrel in the water, but claimed that he was unaware of the identity of the victim, which was known only to the gang leader, Gagiev.
Aslan Gagiev was detained in Austria in January 2015 and remains under house arrest. Moscow has so far been unable to agree with Vienna his extradition to Russia.
Gagiev's gang is suspected of over 60 murders committed in the early 2000s, almost all of which were contract killings of businessmen who refused to share their assets. Novoselsky reportedly had a land dispute with the gang.
You can share this story on social media: