Over 30 injured as raging thunderstorms sweep across Russia (PHOTOS, VIDEOS)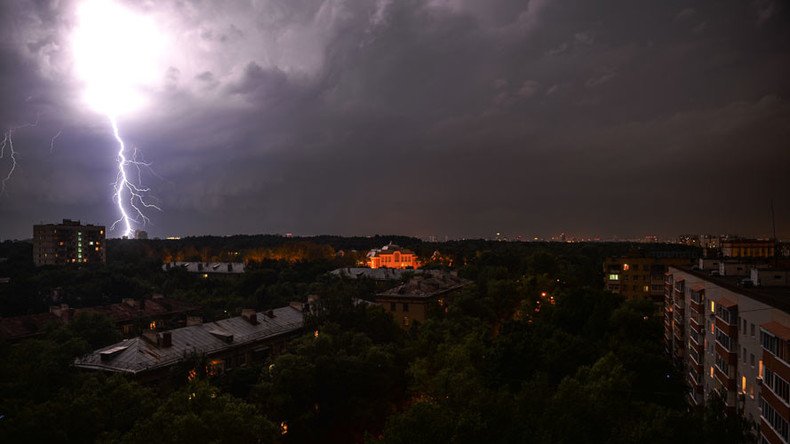 Strong thunderstorms with hurricane-force winds struck Moscow region and other parts of Russia on Wednesday, taking one life and leaving several dozen people injured, while over a thousand trees were ripped out of the ground, damaging cars and property.
Temperatures in Moscow suddenly dropped late Wednesday evening, as a strong wind picked up and the sky lit up with numerous simultaneous flashes of lightening.
This video shows lightning hit one of Moscow's most famous lightning rods, the Ostankino TV and Radio Tower, which was the tallest freestanding structure in Europe when it was built in 1963.
Then epic rain slashed down… and sideways, disrupting any traffic still caught on Moscow's streets.
In the morning, car owners were shocked to find that their vehicles had been destroyed by fallen trees, construction material, and in some cases – entire roofs.
One person was killed and 29 were injured in Moscow and Moscow region.
The storm continued its journey across Russia, spreading west and south from the capital to the Tver, Smolensk, Kaluga, Tula, and Ryazan regions.
Meanwhile the Siberian city of Omsk (2,236 kilometers from Moscow) also experienced a massive storm on Wednesday night, which caused significant damage to buildings and resulted in a wave of handymen advertisements spreading across social media, superomsk reports. At least six people were injured in the city – two seriously.
You can share this story on social media: