Darwin award? Number of stupid selfie-related deaths higher than ever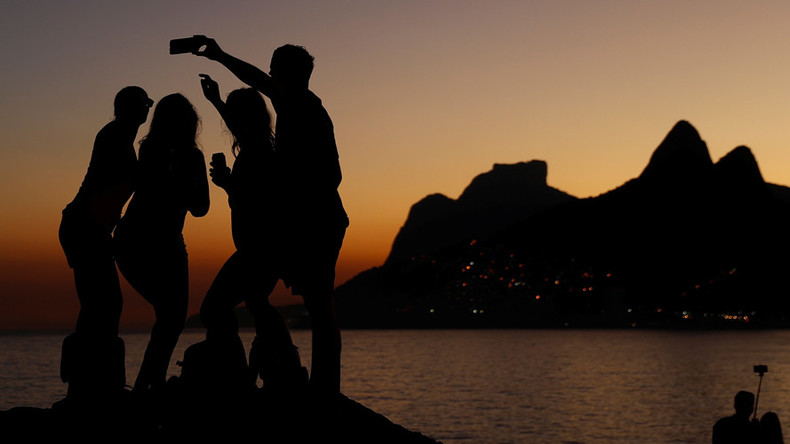 This week a Florida woman fell about 400 feet to her death while attempting to take a scenic selfie at the Grand Canyon - pushing the reported number of selfie-related deaths in 2016 to 29, the same number of selfie deaths recorded for all of 2015.
In 2015 it was determined that we had more chances of being killed by a selfie than a shark.
Yet vain Instagramers desperate to capture the moment have failed to take selfie safety precautions, as there have now been the same number of reported selfie-related deaths for the first half of 2016 as there was for the entire previous year.
Thirty-five-year-old Colleen Burns from Orlando slipped and fell to her death on Friday while taking a picture of herself at the edge of a cliff at Ooh Aah Point in the Grand Canyon National Park. Burns had already uploaded a picture of herself sitting on the edge of a cliff at the park on the same day.
In two separate incidents on June 29, two tourists plunged to their death while taking selfies in Peru. A South Korean tourist lost his footing while posing at the Gocta waterfall in northeastern Peru, falling 1,600ft into a 7-metre-deep lake.
That same day a German tourist fell off a cliff at Machu Pichu while attempting to take a selfie and jump at the same time.
In June, ten people died in India alone due to selfie-related accidents, seven of whom drowned on June 22 after six people attempted to rescue 19-year-old Shivam Gupta who slipped while taking a selfie in the turbulent Ganges River.
Also in June, a 15-year-old Missouri boy accidentally killed himself while posing for a selfie with his father's gun that he thought to be unloaded.
The rapidly rising number of selfie fatalities has forced many countries, particularly those with popular tourist attractions near water or at a height, to ban the use of selfie sticks and selfies altogether.
You can share this story on social media: