ISIS says its 'minister of war' Omar the Chechen has been killed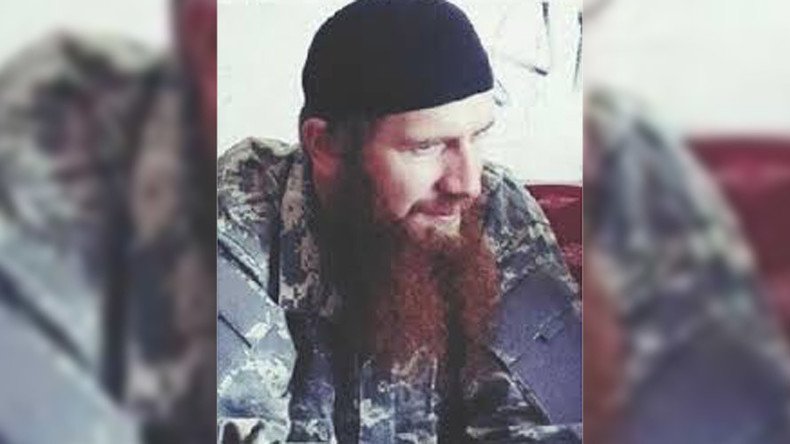 A news agency linked to Islamic State, Amaq, has claimed that Abu Omar al-Shishani, reported to be the group's chief military strategist, has been killed south of Mosul. Previous media reports of his death later proved to be unfounded.
Al-Shishani, better known as Omar the Chechen, reportedly "died in combat" near the Iraqi city of Shirqat, 100km from the ISIS stronghold of Mosul.
Iraqi government forces say they have almost encircled Shirqat, as they drive their offensive northward into the heart of ISIS territory.
The Pentagon is verifying whether al-Shishani died in a US drone strike carried out earlier this month, officials told CNN. Washington previously boasted that it took out al-Shishani, who has a $5 million bounty on his head, in Syria in March, only to backtrack when Islamic State said he survived his injuries.
The 30-year-old al-Shishani, famous for his distinctive red-tinted beard, was born into a mixed Georgian-Chechen family, and served in a spec ops unit in the Georgian army, before volunteering to join Islamic State three years ago.
He has been repeatedly described as a capable commander by US intelligence sources, and was reportedly consulted by ISIS leader Abu Bakr al-Baghdadi on key military movements, as the Islamist group expanded its reach, earning the unofficial moniker of 'minister of war.'
Speaking to RT on condition on anonymity, a former IS fighter from Russia said he became a bodyguard for Omar the Chechen after realizing he wanted to escape the "extremely brutal" crimes being committed by the terror group.
"After a month [in Syria], we understood the reality of what was happening. It was worse than the tyranny of the government forces," he said.
"We decided to win their trust – that was the only way to escape. We became bodyguards. I was a bodyguard for Abu Omar Al-Shishani."
"I escaped by saying I had to see my mother. I lied to her the whole time, saying I was in Turkey. And so I said I wanted to put her mind at ease," he said, adding that Omar the Chechen and other fighters gave him money to bring back requested goods.
Research group IHS recently published a report, stating that ISIS has lost 12 percent of its territory this year alone, while the Pentagon claims that it has shrunk by up to 20 percent in Syria and 45 percent in Iraq from its all-time high.
You can share this story on social media: