Turkish court reduces IS militant's jail time for 'good conduct'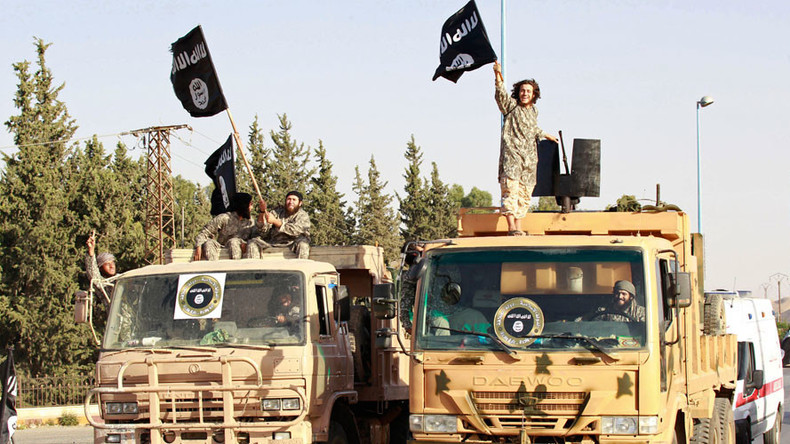 An Islamic State militant had his sentence slashed for "good conduct" even though he never attended his own trial, Turkish media report. The terrorist had been found guilty of undergoing military training and being involved in the killing of a Syrian man.
Read more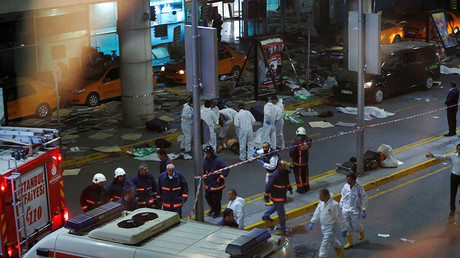 A court in the Turkish province of Gaziantep has reduced Ahmet Güneş' jail term from seven years and six months to six years and three months, despite the fact that he did not even show up for the proceedings, Dogan News Agency reported on Monday.
The militant was on a road in Gaziantep with two other suspected jihadists, Mustafa Delibaşlar and Ökkeş Durmaz, when their car was pulled over by police on March 25, 2014.
The officers noticed that the men had been throwing suspicious items out of the vehicle, which turned out to be a black mask, memory card, flash card, and a hard disk with a footage of a Syrian man, supposedly a Kurdistan Workers Party (PKK) member, being executed by Islamic State (IS, ISIS/ISIL) militants in Syria's Latakia province. Other video evidence discovered on the devices suggested Güneş had received military training in one of the jihadist camps in Syria. A memory card seized by the police also contained a Turkish gendarmerie's documents related to intelligence and security.
Upon making the discovery, the police detained the three men and raided their homes, finding other documents indicating their connection to IS.
Güneş as well as the other two men, denied that he had any dealings with IS, though he justified the shooting of a Syrian man in one of the videos while speaking Arabic. He argued that he had been asked to explain why the militants wanted to kill the man, as he was fluent in Arabic. He claimed that he had complied out of "concerns over his own life." In the meantime, Durmaz is seen in the clip instructing the militants to shoot the captives.
READ MORE: 'They abused, cut up corpses': Escaped ISIS fighter shares his horrors from Syria (RT EXCLUSIVE)
Both Güneş and Durmaz have insisted they were construction workers and that they hadn't encountered the third suspect before the car trip.
The court originally charged the men with being members of a terrorist organization when the trial launched in April of 2014. On May 27 of the same year, Güneş was also charged with committing intentional murder in a separate case. However, despite the gravity of the accusations, all of the suspects were released from custody on October 30, 2014 pending trial. In September of 2015, the charges against Delibaşlar and Durmaz were dropped due to a lack of evidence when neither of them showed up for the proceedings. Following the acquittal, the travelling ban imposed on them during the investigation was lifted.
READ MORE: Turkey ready to work with Russia in fight against ISIS, but no mention of Incirlik base – Ankara
Police initially considered Delibaşlar to be a suspect in a double bombing at a railway station that rocked the Turkish capital, Ankara, on October 10, 2015, killing 103 people, while Durmaz is believed to have fought alongside Islamic State militants in Syria and Iraq, according to Hurriyet Daily.
Güneş remained under investigation for murder and the prosecution demanded a life sentence for him in March of 2015. Dogan reported that he was among 19 alleged jihadists that had been under the surveillance of Turkish police from 2012 to 2014.
READ MORE: Jihadists that US kept off terror list attack UN humanitarian convoy in Syria - MoD