ISIS stages bizarre Jihad Olympics complete with balloon blowing & musical chairs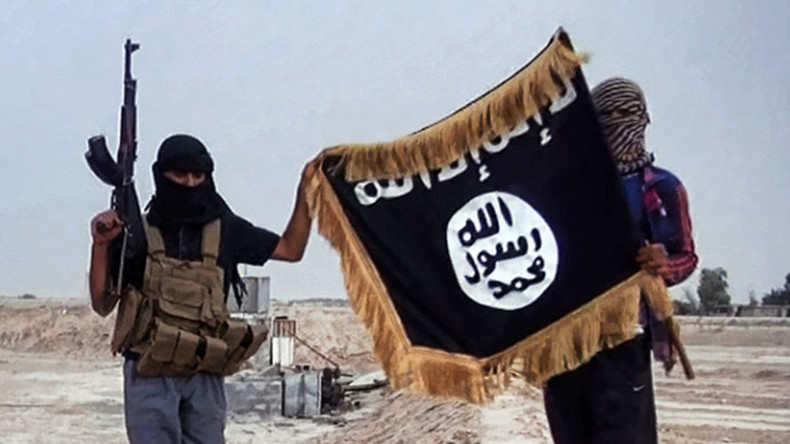 Although Islamic State has recently executed professional soccer players in Syria, members of the feared terror group had no qualms about staging their own "Jihad Olympics" in neighboring Iraq, where they played games like tug-of-war and musical chairs.
The events, which included blowing balloons, tug-of-war, and musical chairs, looked more akin to games played at a young child's birthday party than those you would expect a radical jihadist group to put on.
The games are believed to have taken place earlier in July in the city of Tal Afar in Iraq, which is controlled by Islamic State (IS, formerly ISIS/ISIL). Photographs allegedly showing the event were posted on Twitter by the anti-terror watchdog Terrormonitor.
Pre-school age youngsters can be seen taking part, and, somewhat surprisingly, some of the participants in the pictures are wearing soccer shirts belonging to popular British clubs Manchester City and Glasgow Celtic.
Although these kids games were given the thumbs up by IS, other sports such as soccer, which the jihadist group has labeled as "un-Islamic," have not been as lucky.
The terror monitoring group "Raqqa is being Slaughtered" posted photos on Twitter showing members of the Syrian Al-Shbab soccer team from Raqqa who were killed by IS because they were suspected of spying for the Kurds.
Three soccer players were publically beheaded in front of children in the city earlier this month.
In addition, IS attacked a group of Real Madrid supporters in May, killing at least 12 when they gathered at a cafe in the Shiite city of Balad, 80 kilometers north Iraq's capital, Baghdad, to watch their team play city rivals Atletico Madrid in the Champions League final – Europe's biggest club competition.
You can share this story on social media: