Tuscany becomes 4th Italian region to urge lifting of anti-Russian sanctions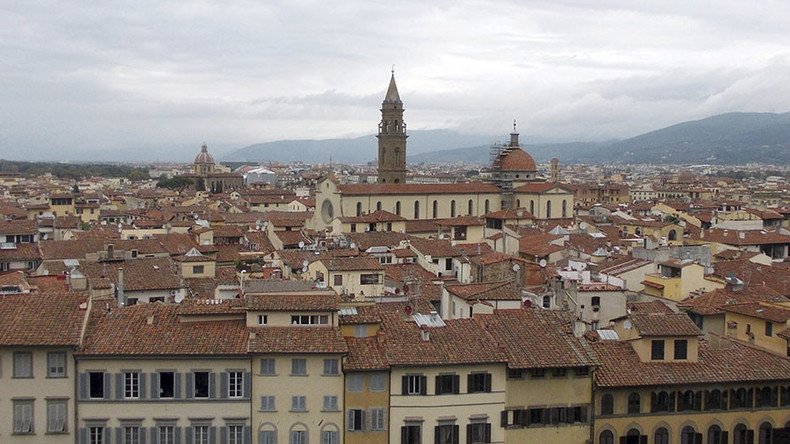 The legislative assembly of the Italian province of Tuscany has unanimously backed a resolution urging the lifting of the EU's sanctions against Russia, following in the footsteps of several of the country's other regions.
The vote at Tuscany's Regional Council, where the majority is held by the ruling Democratic party, took place on Wednesday.
The Lega Nord (Northern League) political party, which initiated the resolution, told TASS it was supported by all 33 council members.
The bill instructs the regional government "to activate the work with the government and parliament of Italy" to adopt "any practical initiative aimed at overcoming the sanctions" against Moscow.
Unlike resolutions adopted by other Italian regions, the Crimean issue was not mentioned in the text of the Tuscan bill.
Lombardy, Veneto and Liguria had all previously acknowledged the right for self-determination of the people of Crimea, who voted to reunite with Russia in 2014 after having been part of Ukraine, and urged the Italian government and the EU to offer similar recognition.
READ MORE: 'Something is moving in Italy': Liguria adopts resolution to lift anti-Russia sanctions
Italian regional resolutions are non-binding, but Lega Nord believes that they represent "a serious political signal" to Rome and Brussels.
"We intend to bring similar draft resolutions to table in two provinces where Lega Nord is represented in regional councils – Piedmont and Emilia-Romagna," said Gianluca Savoini, party spokesman and head of the Lombardy-Russia Association.
In 2014, relations between Russia and the European Union deteriorated over the crisis in Ukraine.
READ MORE: Italian senate refuses to back automatic renewal of anti-Russian sanctions
Brussels followed the US' lead and introduced several rounds of sanctions against Moscow over the reunion with Crimea and for Russia's alleged meddling in the Ukrainian conflict.
Russia has repeatedly denied the allegations and introduced its own restrictions against the West, including a ban on food imports from the EU.
You can share this story on social media: