Ex-Guantanamo detainee 'missing' after allegedly leaving Uruguay, airline issues internal alert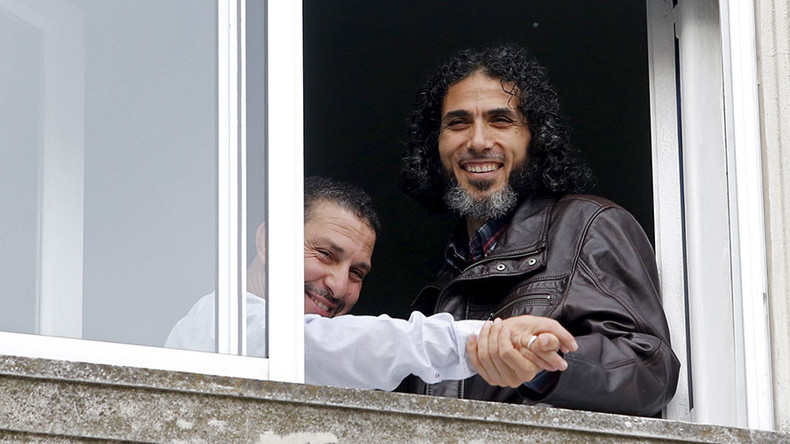 A Syrian former Guantanamo detainee has gone missing after resettling in Latin America. An internal alert was issued by a Brazilian airline for Jihad Ahmed Dhiab, as Uruguayan authorities had for weeks believed that the ex-prisoner was in Brazil.
The former detainee was one of six who resettled in Uruguay as part of a proposal by then-President Jose Mujica. Under law Dhiab is entitled to leave his new home for other countries, but authorities across borders have lost all track of him, with the Uruguayans insisting for weeks he was in Brazil. However the Brazilians say they have no record of him entering the country, the Associated Press (AP) reports.
Alarms were first raised in late June, when law enforcement in Brazil began the search in coordination with American and Uruguayan authorities. According to the Washington Post, US officials believed Dhiab had left for Brazil without the necessary documents to do so legally. Local Uruguayan media reported then that the former detainee was free to move about as he pleased, but the Brazilians confirmed he had previously been denied entry into the country.
Uruguay's internal minister was unable to clarify the situation, although, according to the AP, another Uruguayan official claimed that Dhiab was in fact allowed to enter Brazil.
In either case, the deepening mystery threatens to inflame further the tensions between the White House and Congress – Dhiab's resettlement being part of the Obama administration's strategy for eventually shuttering the Guantanamo Bay facility.
Read more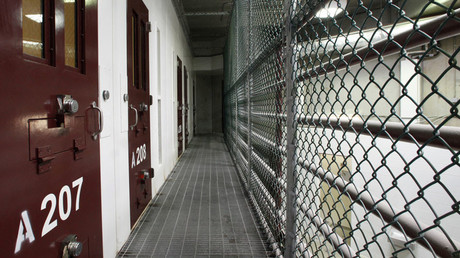 Fast-forward to July, and Avianca Airlines in Sao Paulo now says an internal alert was issued, but declines to give further details. According to the alert, a photograph of which was published by Argentine news portal Infobae, Dhiab could have used a fake passport. But Uruguay's former deputy foreign minister, Belela Herrera, has harshly opposed any notion of terrorist links, saying "this is crazy" where Dhiab is concerned, since he was cleared of any wrongdoing.
Herrera told the AP Dhiab's friends said he had planned to spend the month of Ramadan in a region straddling the Uruguay-Brazil border, where there is a Muslim community.
"He has a valid identity card, issued by the Uruguayan government, that allows him to go to other countries. He is not a fugitive from justice," she told the agency.
Things have not gone entirely smoothly for the six former Guantanamo detainees in Uruguay. Some drew criticism from locals for not getting jobs, others, like Dhiab, complained the government wasn't doing enough to help their resettlement. The former prisoner's health has been weak, owing to the hunger strikes he subjected himself to while at Guantanamo.
As of last week the US embassy in Uruguay announced the Americans were collaborating with the two Latin American countries to locate Dhiab, who was first reported by Uruguayan media to have left the country several weeks ago.