Woman's decision 'to get divorced' causes 7-hour delay to Moscow-Vladivostok flight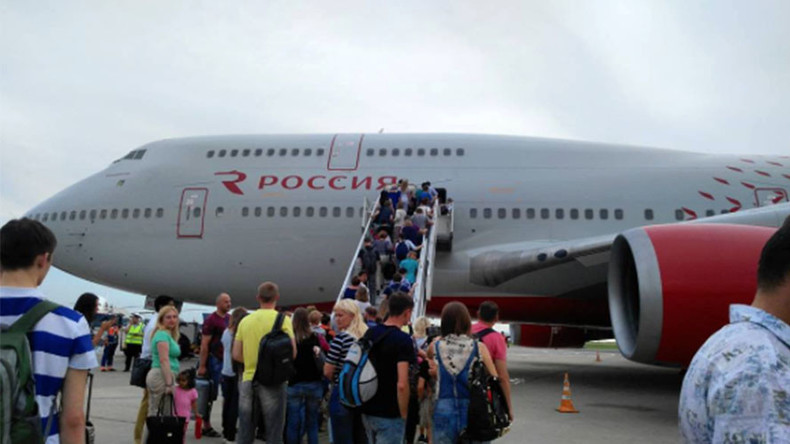 Some 500 passengers who boarded a Moscow-Vladivostok flight were forced to get off the plane after a woman suddenly changed her mind and decided to get divorced. As a result, the flight was delayed for seven hours causing fury among the passengers.
The incident took place at Moscow's Vnukovo Airport on Monday as a Rossiya Airline plane was readying for take-off, RIA Novosti reports.
The passengers were not happy and took to social media to express their anger.
One passenger, Elena, wrote on her page that she was told by a flight attendant that "a woman aged 40 took a decision to divorce her husband. Urgently! And she needed to walk off the plane. Cabin crew tried in vain to persuade her not to leave the aircraft because this is a long procedure." Passengers also posted videos of people exiting the plane.
Angry passengers shot clips of people disembarking the plane and boarding a waiting bus. The incident caused the most fury among families with small children and they urged the airline to punish the woman with a heavy fine.
According to witnesses, the woman kept repeating: "I am not in the mood to fly now." She demanded the flight attendants let her leave the plane. Due to safety regulations, more than 500 other passengers were also obliged to exit the plane.
The aircraft and every piece of luggage had to go through security screening again, prompting a 7-hour delay.
You can share this story on social media: