It's haul in your head! Record amount of cocaine found in horse sculpture by N. Zealand police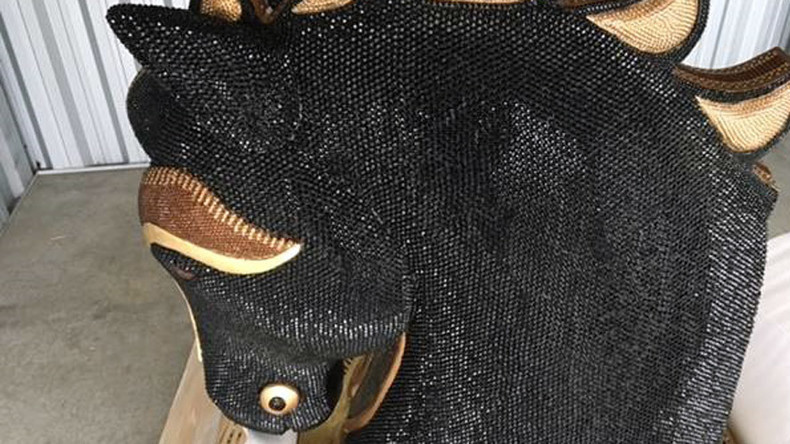 New Zealand Police uncovered the drugs haul of a lifetime after smugglers used a blinged horse's head to import a record amount of coke into country, apparently not thinking the huge diamante-incrusted horse sculpture would draw any attention.
The statue, which was transported from Mexico in May, contained 35 one-kilo bricks of cocaine, all stacked in the base of the horse's neck.
Read more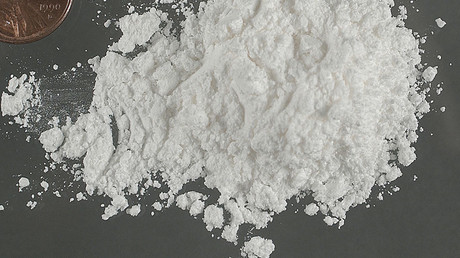 The stack, worth NZ$14 million (about $10 million), is the biggest haul of cocaine ever seized in New Zealand, where about 250 kilos a year is usually impounded.
"This is obviously an extremely large amount of cocaine and in the past we've only found very small amounts of this drug," Detective Senior Sergeant Colin Parmenter, who is responsible for dealing with organized crime in Auckland, told The Guardian.
However, there is more behind this haul, he added.
"What this find tells us, though, is that there is obviously a demand for it. While it's possible that this statue may have been sent on to another country… there's every possibility that the cocaine was destined for the New Zealand market and we would be naive to think otherwise."
Detective Superintendent Virginia Le Bas from the organized crime unit said they were still working to establish the intended final destination of the statue, adding that the operation is "a significant win for New Zealand," as quoted by AFP.
Three people were detained in connection with the crime after a six-week investigation. A Mexican and a US citizen were arrested in Auckland over the weekend as they were getting ready to fly to Hawaii, and another Mexican was detained in Christchurch.
They have been charged with importing and possessing a class-A drug. Importing cocaine is punishable by a life sentence in New Zealand.
Online crowd has questioned whether it was such a smart idea to hide such a huge stack of cocaine in the eye-catching statue.
Whose great idea was it to hide the drugs inside a totally non-conspicuous and dodgy diamante-encrusted horse? https://t.co/enNeeRb0d4

— bonniemalkin (@bonniemalkin) July 3, 2016
Is there anything more glamorous than a 400kg diamanté horse full of cocaine

— Fake Eli (@nimbiwit) July 1, 2016