Elie Wiesel, Nobel Peace Prize laureate and Holocaust survivor, dies at 87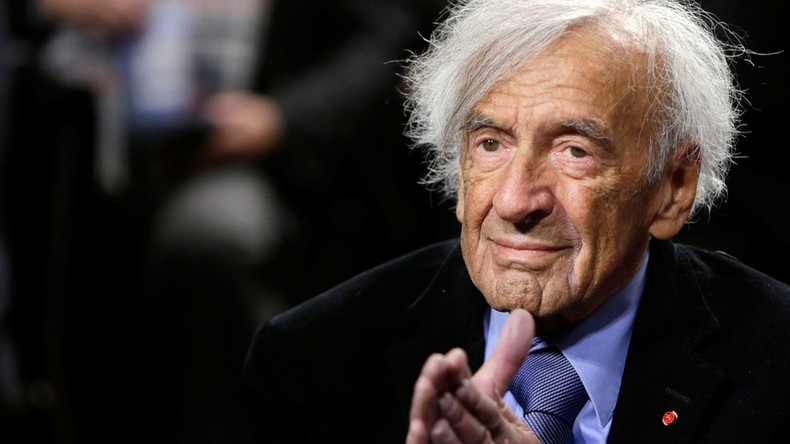 Elie Wiesel, Nobel Peace Prize laureate and author of the best-selling memoir "Night" about being a teenager survivor of the Auschwitz and Buchenwald concentration camps, has died. He died at his home in Manhattan, at age 87.
Wiesel, a Romanian-born author of more than 40 books, won the Nobel Peace Prize in 1986.
Watch or read his Nobel acceptance speech
So saddened by Elie Wiesel's death. By bearing witness, he revealed evil many avoided facing. By never giving up, he made this world better.

— Samantha Power (@AmbassadorPower) July 2, 2016
"Night" sold 10 million copies after initially being turned down by a dozen publishers. Three million copies were sold after spending 80 weeks on the New York Times bestseller list when Oprah Winfrey featured it for her book club 10 years ago.
Dozens of translations of Wiesel's classic continue to be taught in schools around the world.
I remember reading Elie Wiesel's "Night" at 13. I had never been so affected by a book before, so deeply shaken.

— Hrishikesh Hirway (@HrishiHirway) July 2, 2016
At the age of 15, Wiesel, his parents, and three sisters were taken from the small town of Sighet, Romania, to Auschwitz, where his younger sister and mother were immediately sent to the gas chambers.
His father was beaten to death by an SS officer after the rest of the family was forced to march to Buchenwald, just days before US soldiers arrived.
Elie Wiesel: "Without memory, there is no culture. Without memory, there would be no civilization, no society, no future."

— Michiko Kakutani (@michikokakutani) July 2, 2016
After he and two of his sisters survived, he moved to France to study literature, philosophy, and psychology before developing an interest in journalism and becoming an author.
In 1956, Wiesel was sent to New York on a journalistic assignment and was struck by a car, confining him to a wheelchair for a year and turning him into a lifetime New Yorker.
After struggling with an expired visa due to the injury, Wiesel became a US citizen in 1963 and married his wife, a fellow Holocaust survivor, in 1969. The two founded the Elie Wiesel Foundation for Humanity in 1988.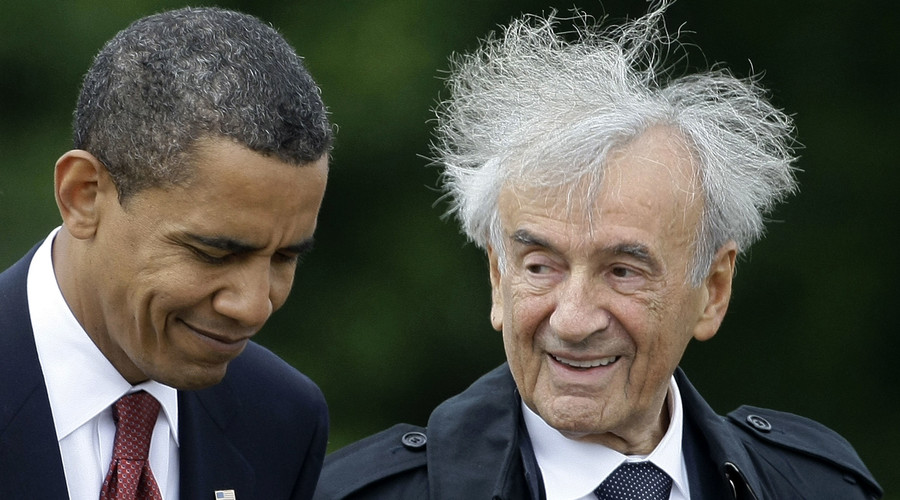 Wiesel was a humanities professor at Boston University (where he commuted to from New York for 30 years). He also taught Judaic Studies at City University of New York and served as a visiting scholar at Yale University.
During a 1985 ceremony honoring Wiesel at the White House, he asked President Ronald Reagan to cancel his visit to a German cemetery where Nazi war dead are buried.
''That place, Mr. President, is not your place,'' Wiesel said in an emotional speech. ''Your place is with the victims of the SS.''
Despite the president being "obviously moved" by Wiesel's speech, Reagan did not change his plans.
"Mankind must remember that peace is not God's gift to his creatures; peace is our gift to each other." -Elie Wiesel

— Aviva Klompas (@AvivaKlompas) July 2, 2016
During his time as chairman for the Presidential Commission on the Holocaust, Wiesel pleaded for intervention during the persecutions in Yugoslavia after a visit in December 1992, the same time that he was awarded the Presidential Medal of Freedom by President George H.W. Bush.
In 2007, Wiesel was beaten by 22-year-old Holocaust denier Eric Hunt in San Francisco.
He was also a victim of Ponzi schemer Bernard Madoff, who wiped out his family investments and $15 million from the Elie Wiesel Foundation for Humanity.
"The opposite of love is not hate, it's indifference." --Elie Wiesel

— Matt Mackowiak (@MattMackowiak) July 2, 2016
Nearly one-third of the foundation's assets have been replaced through new contributions, according to tax documents obtained by AP.
"We must always take sides," Wiesel said. "Neutrality helps the oppressor, never the victim. Silence encourages the tormentor, never the tormented. Sometimes we must interfere. When human lives are endangered, when human dignity is in jeopardy, national borders and sensitivities become irrelevant. Wherever men or women are persecuted because of their race, religion, or political views, that place must – at that moment – become the center of the universe."
elie wiesel is much more complicated than he is going to be made out to be over the next few days

— noah kulwin (@nkulw) July 2, 2016
In 2009, Wiesel revisited Buchenwald for the first time, along with Obama and German Chancellor Angela Merkel, after urging world leaders to pay a visit during their stopover on the way to D-Day commemorations in France.
"And I thought one day I would come back and talk to him and tell him of the world which had become mine. But can I tell him the world has learnt? I am not so sure," Wiesel said during his moving speech there.